Report: Calf born with fifth leg on its head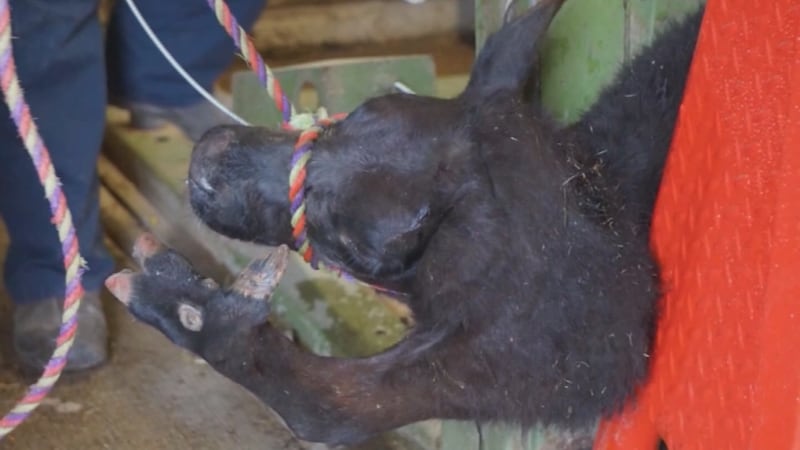 Published: Nov. 30, 2018 at 4:37 PM CST
MOUNTAIN HOME, AR (KAIT/KY3) - A calf in Baxter County was recently born with a medical condition that the odds of developing are nearly 1 in 100,000.
Now, the veterinarian says the calf, named Legless, has a tough road for survival.
According to a report from Springfield television station KY3, Dr. Rob Conner said the calf has a condition called polymelia. It is a defect of the neural tissue as the baby calf is developing.
Conner said he has seen calves develop the condition but has not seen one survive.
"I've delivered dead babies that have extra feet or that had genetic defects, but I never had saw one that was born alive. And I've seen odd things like teeth growing out of a calf's neck, or hair underneath the skin in a tumor," Conner said. "But, no, I've never seen a full leg and shoulder growing out of the top of a calf's head."
Conner said he had to remove more than just the leg, KY3 reported.
"As we removed the shoulder and leg from the top of the calf's head, there was a defect in the calf's skull about a quarter size with brain tissue coming up and out of the hole. So we had essentially a brain tumor on top of the extra leg," Conner said.
The doctor was able to remove the leg and Conner said he does not believe the animal will have any other complications.
Copyright 2018 KAIT/KY3. All rights reserved.