Church bus stolen has been found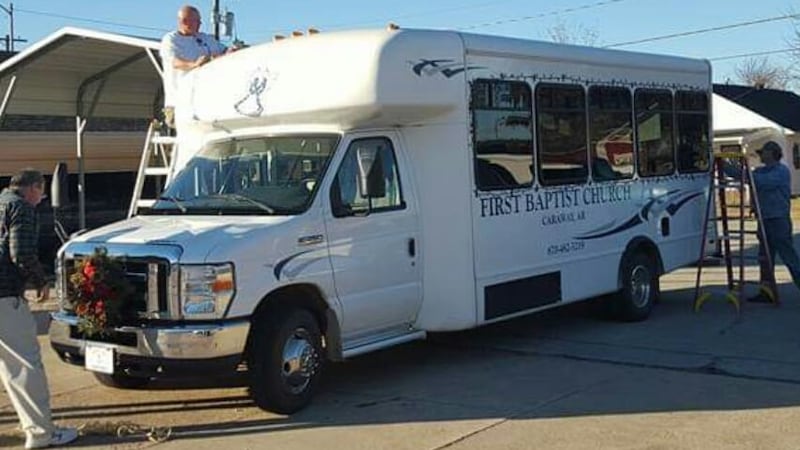 Updated: Jun. 26, 2019 at 2:41 PM CDT
CARAWAY, Ark. (KAIT) -An update on a story we brought you earlier in the day.
A bus stolen from a church's property in Caraway has been found in Searcy.
According to Caraway Police Chief Shannon Kelems, sometime late Monday, June 24, or in the early hours of Tuesday, June 25, one or more people broke into the First Baptist Church on the 200 block of East Kentucky Street.
Chief Kelems said it looked as though someone broke in through the side door and went through the church thoroughly, even kicking in the pastor's office door and taking the keys to the church bus.
An unspecified amount of gift cards and cash was stolen, along with driving away with the church's vehicle.
Chief Kelems called Region 8 News Wednesday afternoon to inform us a good Samaritan who read the story on our website recognized the vehicle abandoned in a lot.
Kelems said an unknown amount of damage has been done to the bus.
Representatives of the church are on their way to retrieve the vehicle.
The main number to the Caraway Police Department is temporarily down.
If you have any information about this crime, call 870-482-3716 and leave your information. They'll make sure it is given to Chief Kelems.
You can also call Crimestoppers at 870-935-STOP or 870-935-7867.
Copyright 2019 KAIT. All rights reserved.