Fayette County teen recovering from nearly fatal blood clot likely caused by birth control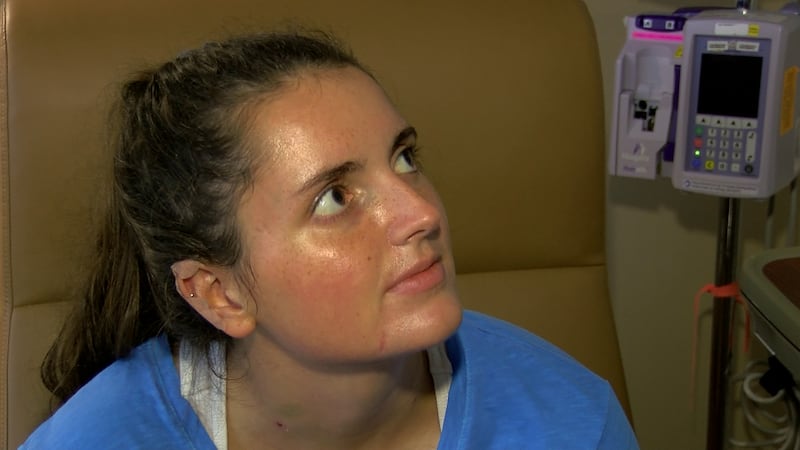 Updated: Aug. 2, 2019 at 6:06 PM CDT
FAYETTE COUNTY, Tenn. (WMC) - A rare complication from birth control nearly took the life of a Fayette County teen.
In just a few weeks, 18-year-old Hailey Duncan was supposed to return to Middle Tennessee State University to start her sophomore year studying biology. The fall semester is on hold for now as she recovers from a blood clot in her lungs that nearly killed her.
"It hasn't hit me yet that I could have actually died. Which I almost did, yeah it hasn't hit me," said Duncan.
Days before Duncan was hospitalized she brushed off chest pains and shortness of breath, thinking those symptoms were the result of working outside in the summer heat.
"I really just ignored it and put it off as the heat because it was really, really hot that weekend," she said.
The chest pain continued the next day, eventually Duncan passed out. In the ambulance, paramedics resuscitated her several times.
She arrived at the hospital on life support. Duncan was later transferred to Baptist Memorial Hospital.
"Seeing it on paper and seeing it in person is a different thing. She was incredibly ill," said Doctor Jeff Wright, Medical Director of Critical Care at Baptist Memorial Hospital.
"I really do think there was a chance she wasn't going to survive 30 minutes to an hour without it," said Wright.
But within 30 minutes on the ECMO acting as her heart and lungs, Duncan was improving. Now, close to two weeks later, Duncan has almost made a full recovery. Doctors believe Duncan's birth control pills are to blame for a near-fatal blood clot that put her in this position.
"I knew that it was a side effect but you know it doesn't happen to anybody ever so you just ignore it and take it anyways," said Duncan.
Doctors say between one and five out of every 10,000 women on birth control will develop a blood clot, a rare complication.But with the help of a blood thinner doctors say Duncan's clots will disappear allowing her to return to a normal life.
If you have concerns about the medications you are taking talk to your doctor about the risks.
Copyright 2019 WMC. All rights reserved.