Voting high for Jonesboro sales tax proposal
Published: Sep. 5, 2019 at 7:14 PM CDT
JONESBORO, Ark. (KAIT) - Jonesboro voters are out and about for early voting to let their voice be heard for a possible sales tax increase.
As of Wednesday, according to election coordinator Jennifer Clack, the total number of voters reached 3,599.
"We are already on track to double the voting from the last sales tax election we had four years ago, so that's exciting," she said. "We've got a lot more people coming out, very happy about that."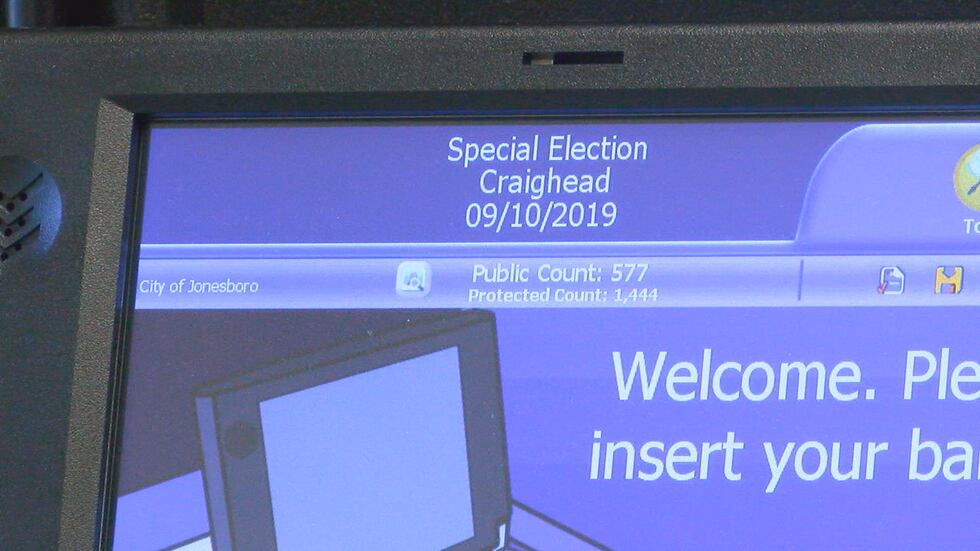 Clack said getting out to vote is important to utilize for those who are busy on the official day of vote, which is Sept. 10.
"Early vote's great because not everybody can have that one day free," she said. "This is a nice, long time to where you can come in on your lunch, come in with friends, get a shorter line hopefully and come in and get it done."
Long lines are to be expected when going to the Election Annex, but Clack said the workers are working to get voters in and out as quickly as possible.
Copyright 2019 KAIT. All rights reserved.