Man with cancer baptized days before he died
Updated: Sep. 30, 2019 at 10:48 PM CDT
BIRMINGHAM, Ala. (WBRC) - A UAB cancer patient gave his family one of their greatest gifts before he died, he was baptized.
Thomas Roberts said he was an atheist most of his life.
Roberts was dying of lung cancer, wheelchair-bound and unable to breathe without oxygen tubes. His last wish was to be baptized before he died, and he wanted to be fully submerged in water according to his belief.
Corey Agricola, a chaplain at the University of Alabama at Birmingham Hospital, and the rest of the UAB palliative care team started immediately working to make sure they could fulfill Roberts' wish.
On September 4, Roberts' wish came true.
The crew checked with his doctor to see how long Roberts could be off his oxygen.
Knowing he could only be without it for a few seconds, Agricola and the team used the chairlift at the Spain Rehab Center to lower Roberts down into the water where his team was waiting for him.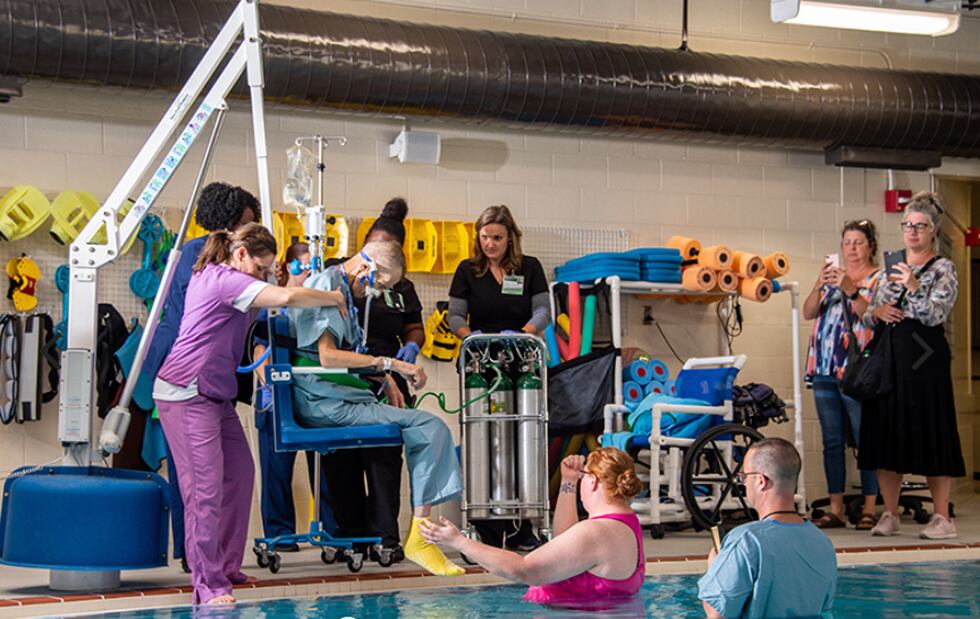 "I have served in the ministry over 20 years and seven of those at UAB. This is the greatest day of my career," Agricola told Roberts and his family at the start of the celebration. "Thomas, you never thought you would preach a sermon in your life; but you preached today. You made an impact on people who you do not even know."
After reading Romans 6:4-11, Roberts' oxygen tubes were removed, while Agricola held him in his arms.
Roberts' sister said the baptism brought the family comfort and peace. Gina Gibson said, "I don't have to worry about it. Now there will be great joy just knowing where he is going. He is at peace. He was born again. You could see that on his face after the baptism. He was born again."
Thomas Roberts died on September 9. You can go here to read more about and see family pictures from the day Roberts was baptized.
Copyright 2019 WBRC. All rights reserved.