J.D. McKissic scores first touchdown of 2020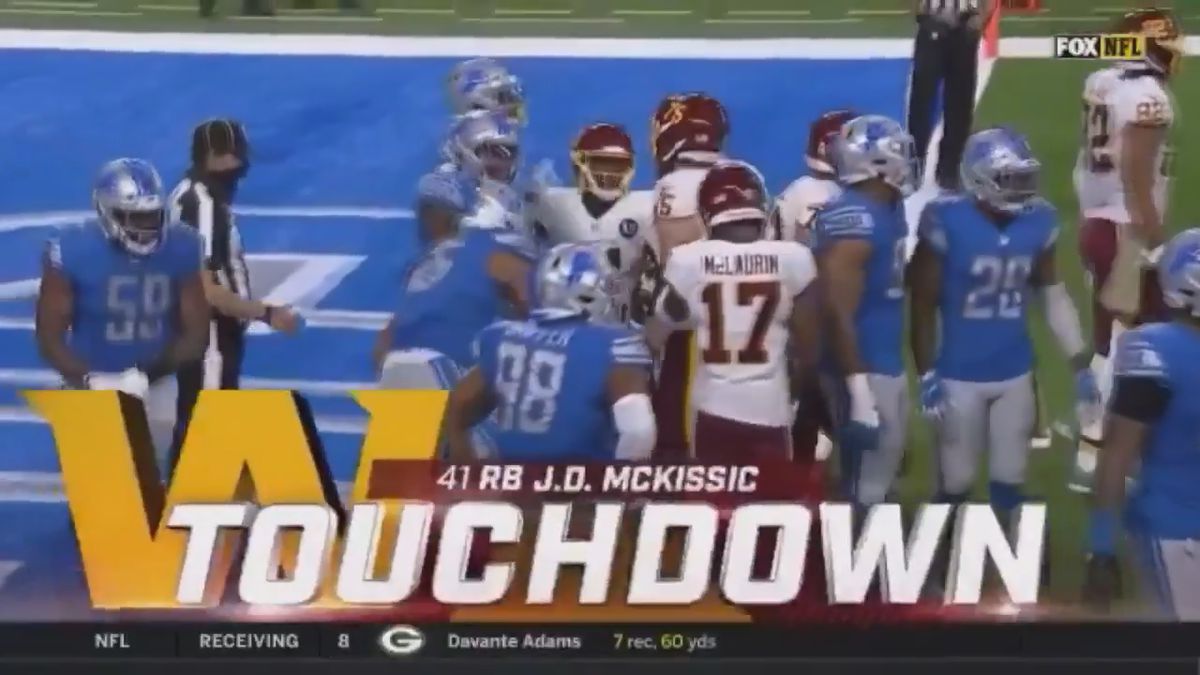 Published: Nov. 15, 2020 at 11:11 PM CST
DETROIT, MI (KAIT) - Former Arkansas State star J.D. McKissic made his way into the endzone for the first time in 2020.
McKissic now with the Washington Football Team scored a third quarter touchdown in a 30-27 loss to the Detroit Lions on Sunday.
In his first season with Washington, it was his first score with the franchise. He had 8 yards on 6 carries and 7 receptions for 43 yards in the defeat.
Copyright 2020 KAIT. All rights reserved.