Carrie Satterfield-Eoff continues unique journey in basketball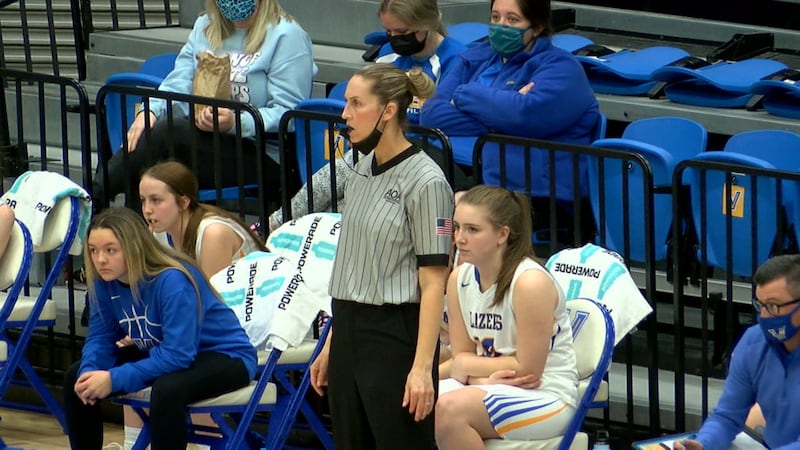 Updated: Mar. 1, 2021 at 6:40 PM CST
JONESBORO, Ark. (KAIT) - Carrie Satterfield-Eoff is no stranger to March Madness. She played on the 1998 Arkansas women's basketball team that reached the Women's Final Four.
"It was the greatest experience that you could imagine," she said. "You felt like you had the royal treatment, red carpet. You had a police escort, you didn't have to stop at lights, you felt like the President. And you had 8,000 people watching just practice. It's just the greatest atmosphere. We were a Cinderella team, so we knocked off teams we weren't supposed to."
Carrie saw success as a Arkansas State assistant coach and a high school head coach. This time last year she led Highland to the Regional Tournament.
"We only won 1 game my first year," she added. "At the end, my last 4 years, we went to playoffs every single year. I love being the underdog and knocking off the big teams. I was an 8 seed and knocked off a number 1 to become district runner-up. To go to state a couple years ago, we were a 4 seed and knocked off a number 1 to make it to state. Last year, we were a 5 seed and knocked off #4 Brookland to make it into playoffs. So this is the best time of year, I love it."
Now Carrie has a whistle with a different tune. She finished her first season as a referee. Satterfield-Eoff was one of three officials working the Valley View/Southside 4A-3 semifinal matchup on February 25th.
"I decided to change jobs. I went from Highland to Batesville. Absolutely love it. Doing volleyball and soccer, so I had time to do coaching. I still love basketball, so it was a way to still stay in the game. And I really enjoy it. But the yelling? You get that in coaching and officiating, so it's the same at both ends. But it does make you appreciate both perspectives."
There's plenty of screams, squeaks, and whistles on the floor. Satterfield-Eoff has heard them all and even this unique tale: "Had a player, she scored 8 points, asked the official, did she travel? I rotate around the next time and he asked how do I stop that? You mean travel? No, how do I stop that?! I said oh you want coaching advice? I said yes I want coaching advice. I said ok I can't give it to you right now. So that's the funniest thing is that I have actually been asked for coaching advice on the floor. And all of them call me coach. They don't call me ref. They'll call me Coach Eoff when I'm on the floor instead of ref."
Copyright 2021 KAIT. All rights reserved.