Color run teaches children the importance of healthy living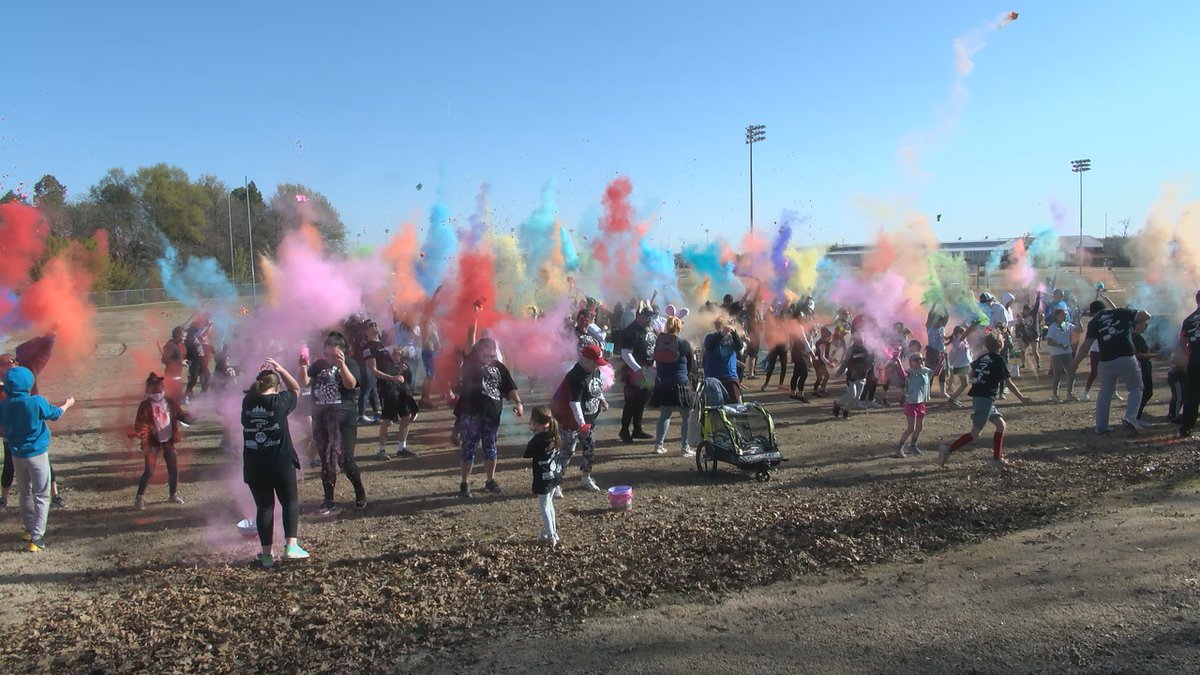 Updated: Apr. 3, 2021 at 5:52 PM CDT
JONESBORO, Ark. (KAIT) - Over 200 people attended the Color Me Egg-Cited D.A.R.E. Run at Joe Mack Campbell Park on Saturday. Volunteers say it's a great way to get outside, get some exercise, and teach kids the importance of living a healthy lifestyle.
This year, children hunted Easter eggs. Runners "decorated" themselves with color powder, then ran two miles.
All proceeds from the event benefit local D.A.R.E. programs.
Jonesboro Police and D.A.R.E. officer Tony Zaffarano says there was a huge turnout, compared to last year when they only had just over 60 runners.
He says the event is important because it teaches kids the importance of choosing healthy habits.
"We try to get the community together to support our D.A.R.E. program because we provide for almost 1,300 fifth graders. Books, pencils, t-shirts, so we have to do fundraisers to help provide that for our fifth graders in the city of Jonesboro," said Zaffarano.
To find out more about how you can get involved or donate to local DARE programs, click here.
Copyright 2021 KAIT. All rights reserved.