BRAD offering free rides to vaccine clinics
Updated: Apr. 8, 2021 at 2:14 PM CDT
JONESBORO, Ark. (KAIT) - A local organization wants to make sure everyone can get vaccinated for COVID-19.
The Black River Area Development Corporation announced Thursday it will provide free transportation to vaccine appointments.
The rides will be available to appointments within the city limits of Corning, Hoxie, Pocahontas, and Walnut Ridge.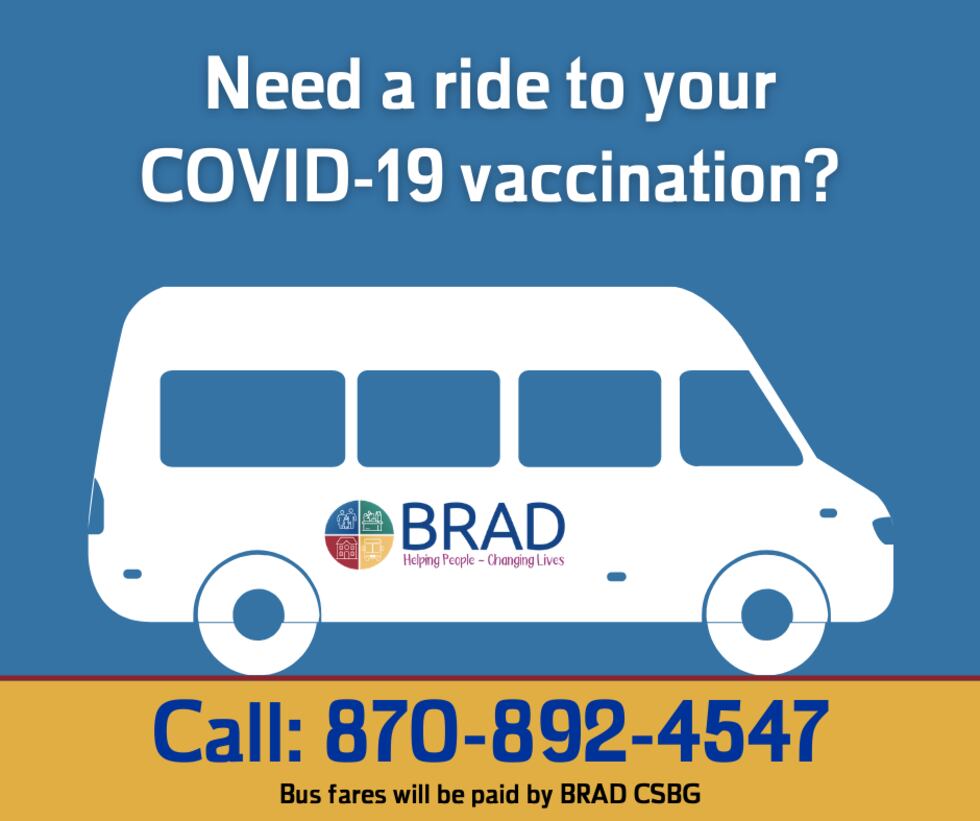 To schedule a ride, call 870-892-4547 or 888-723-4640.
Fares will be paid by BRAD CSBG.
For a list of vaccine clinics in your town, click here.
Copyright 2021 KAIT. All rights reserved.