Sixth grader wins state handwriting competition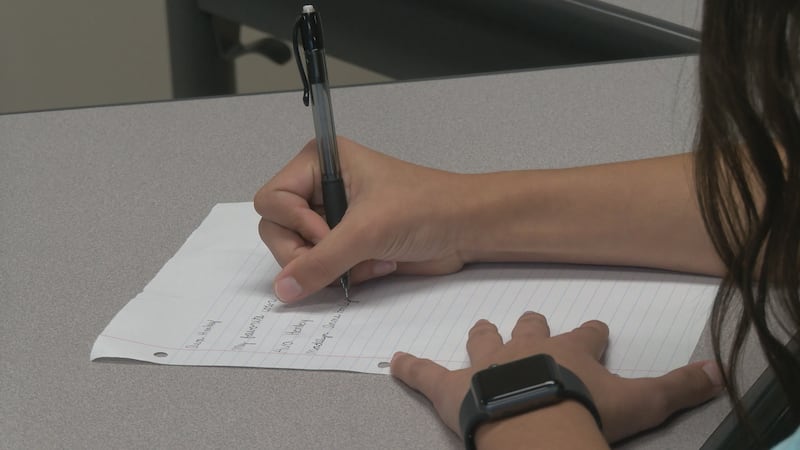 Updated: May. 19, 2021 at 11:41 PM CDT
TRUMANN, Ark. (KAIT) - Trumann sixth-grader Ava Henley won the Zaner-Bloser Handwriting competition in the state. She's competing on the national level.
The competition consists of writing in cursive, something that Ava is very good at, at just 12-years-old.
She says she is very excited to be recognized in this way and says it's important to learn how to read and write in cursive.
"It's cool to be able to win out of the whole state," said Henley. "It's easier for other people to be able to see what you're writing and see what they're writing because if you didn't know how to read or write, you wouldn't be able to tell what other people are writing."
Literacy Specialist Terry Flowers says that though kids are tech-savvy and text frequently, it's still important to learn the art of handwriting.
"It's another form of communication, and if we teach them how to write legibly, I think they'll be able to communicate better," said Flowers.
Flowers adds that handwriting will continue to be an important part of the school's curriculum.
First-grader Jadalee Robertson also won on the state level.
Copyright 2021 KAIT. All rights reserved.