Following controversy, library moving books in children's section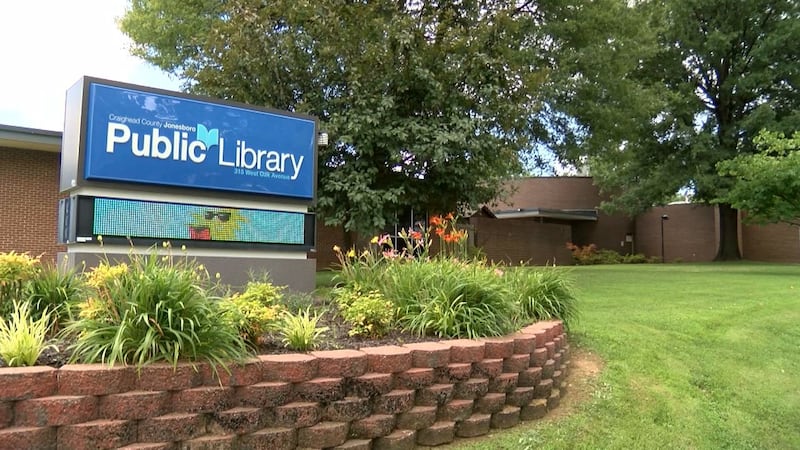 Published: Oct. 15, 2021 at 2:37 PM CDT
|
Updated: Oct. 15, 2021 at 4:10 PM CDT
JONESBORO, Ark. (KAIT) - After months of heated debate following a June Pride display, the Craighead County Jonesboro Public Library announced Friday it would be moving certain books in its children's section.
A library spokesperson confirmed to KAIT that the library director has decided to "move the materials that pertain to sex education from the children's nonfiction collection to the parent and teacher section of the Children's Library."
David Eckert, the library's director, said the section "contains education resources for caregivers to help with school work, learning disabilities, and those who homeschool their children."
"These books are intended for parents to help their children have a well-rounded education," Eckert added.
Among the books being moved is Perfectly Normal: Changing Bodies, Growing Up, Sex, Gender, and Sexual Health by Robie H. Harris. Other books in the parent-teacher section include You be You: The Kid's Guide to Gender, Sexuality, and Family; Why Boys & Girls are Different; and Talking to Your Kids About Sex: From Toddlers to Preteens.
"Moving forward, the library will be taking a look at other books in our collection," Eckert said. "We will release a full list of the titles being moved next week."
Several children's books containing LGBTQIA+ content have been at the heart of multiple contentious board meetings in the past few months.
"We have been listening to our community and we appreciate the feedback," Eckert concluded.
Controversy over Library's Pride Display
Copyright 2021 KAIT. All rights reserved.