East Arkansas missionary uses connections to help hundreds of Ukrainian refugees cross into Poland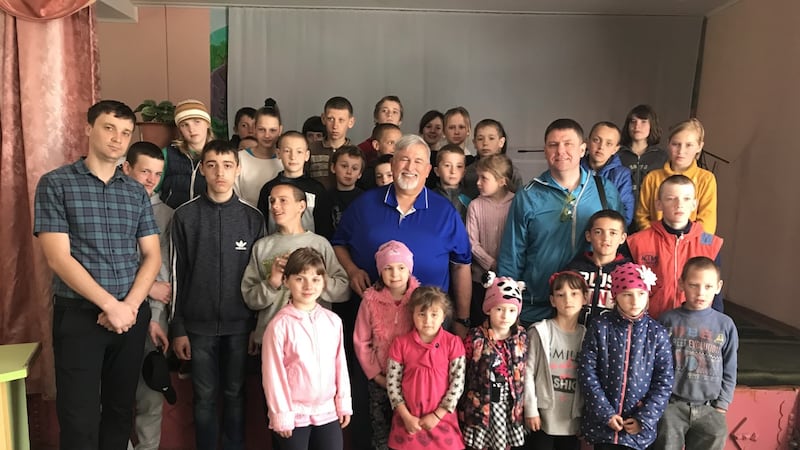 Published: Mar. 29, 2022 at 5:26 PM CDT
BLYTHEVILLE, Ark. (WMC) - As the Russian invasion into Ukraine persists, an Arkansas pastor who has done mission work exclusively in Ukraine for the last 18 years is using his connections to grant safe passage to refugees into Poland.
It all started when Duane Dukta was working for the Department of Human Services in Clay County.
Dutka hired a man to investigate some child abuse cases in the county, and in passing the new employee would talk about the mission work he had done in Ukraine.
"After talking to (the new hire) quite a few times, I decided I wanted to go on one trip to Ukraine with him," Dutka said.
That one trip turned to 30, and during those trips Dutka spent most of his time in Ukrainian orphanages.
"I've always loved children... taking care of abused kids, foster children, and so forth," Dutka said. "And so, that naturally played over to orphanages in Ukraine."
Dutka, a '76 graduate of Mid-South Christian College in Memphis and a pastor in Paragould, AR for the last 35 years, has tried to visit the country as often as possible.
He wasn't able to go the last two years due to COVID-19.
Then, Russia invaded.
"It just breaks my heart to see the places where I've been, building I've seen that are being bombed. I wasn't happy about it," he said.
Dutka saw how he could help and went to work, using his network of contacts from over the years and sending resources to get refugees, mainly orphans, over the Western Ukranian border into Poland.
Resources ranged from basic necessities such as food, water, and toiletries to protective body armor for convoy drivers, who were driving vans full of orphans and refugees to the country's western border.
"I'm getting an inside look into the refugee camps, an inside look at how they're being processed in Poland, as well as working to get people over (to Poland)," Dutka said.
Another "inside look" of Dutka's comes from one of his closest connections there, who we'll leave anonymous, in the country's capital city Kiev.
Dutka receives almost daily communication from this connection on the Russian siege.
"He says that they're not giving up. He said they're not taking Kyiv," Dutka said plainly.
Though he hasn't been keeping an exact count, Dutka said the actions of him and his team have resulted in the safe passage of hundreds, if not thousands, into Poland.
"I've been too busy going forward trying to do more and more good instead of trying to look back and see what we have done."
As the war wages, Dutka will be hard at work to continue his efforts until he's able to return to help the country rebuild.
"There's still much more to be done," Dutka said. "I'll do this as long as it takes. I love Ukraine. Slava Ukraini. That means glory to Ukraine."
Financial support from family, friends, several churches, and Dutka's own pocket has allowed these efforts to continue.
Anyone wanting to donate to Dutka's Ukraine fund can send money through PayPal at dutka1@mail.com.
Copyright 2022 WMC. All rights reserved.
Click here to sign up for our newsletter!
Click here to report a spelling or grammar error. Please include the headline.