Reaves brothers wrap up first basketball camp at Lyon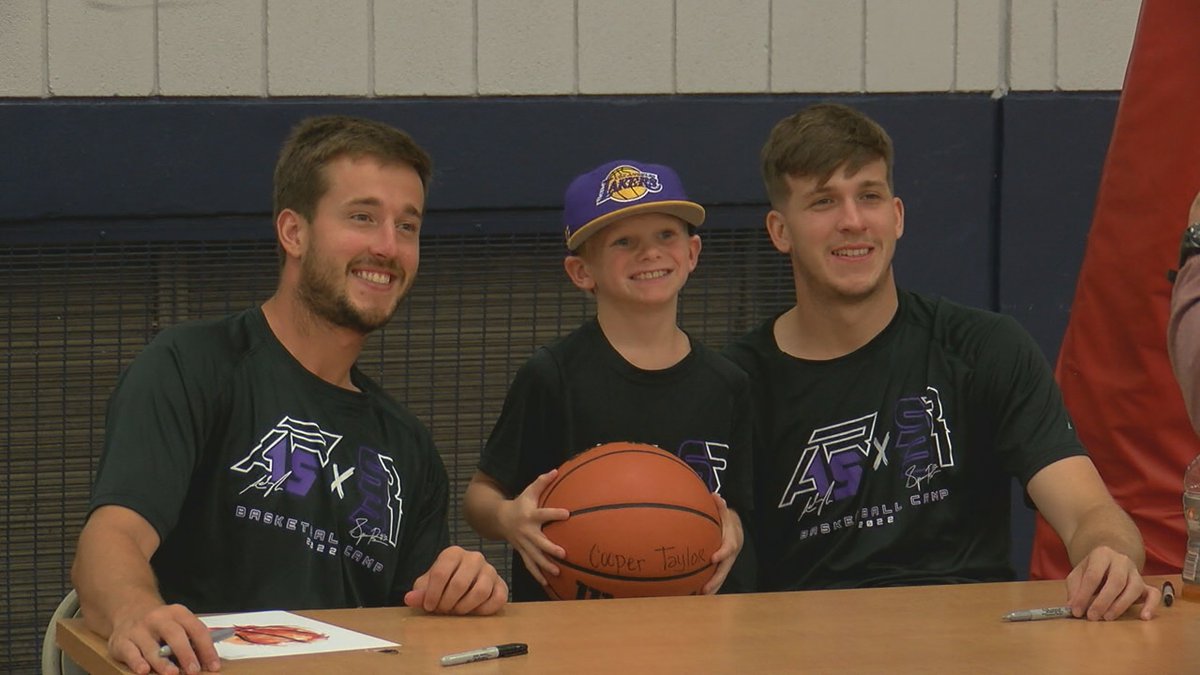 Published: Jul. 4, 2022 at 12:09 PM CDT
|
Updated: Jul. 31, 2022 at 6:56 PM CDT
BATESVILLE, Ark. (KAIT) - For the first time, Newark natives Austin and Spencer Reaves hosted a basketball camp at Lyon College over the weekend.
The Reaves brothers, after spending a year apart focusing on their basketball careers, reunited in Batesville to give back to the community.
"It's a lot. It's everything to us," Spencer said. "It was a great turnout. Everybody worked really hard and hopefully, they went home with something that they can keep building on."
"I remember coming to camps here at Lyon college when I was just a little kid just running around having so much fun," Austin added. "But on the other end trying to learn as much as I can learn and get better, so for us to be able to have our hand and our blueprint on what we're doing and what we're trying to accomplish is special."
The three-day event featured third through 12th graders. The days lasted four hours long, the first two hours dedicated to the camp and the last two, a meet and greet.
"Going to college away from home, a small town, Arkansas, to them being able lucky enough to go play pro somewhere, just to bring it back and see familiar faces," Spencer said. "Kids that grew up maybe watching our high school games, it's everything to us and then we're definitely gonna continue for years to come."
Austin just finished his rookie season with the NBA's Los Angeles Lakers, playing in 61 games and starting 19. He averaged 7 points and 3 rebounds a game, shooting 46 percent from the field.
He ended his season on a high note, becoming only the second undrafted rookie in NBA history to drop a triple-double, with a season-high 31 points, 16 rebounds and 10 assists in a win over Denver. He joined Elgin Baylor, Jerry West, Magic Johnson and Lonzo Ball as the only rookies to record a triple-double in franchise history.
Spencer just wrapped up his fourth season playing professional ball overseas. He averaged 14.1 points per game for Bayer Giants Leverkusen in Germany, scoring a career-high 29 points in February. He was named an honorable mention for the All-Eurobasket.com Germany ProA Team. He signed with another team in Germany -- Brose Bamberg -- over the offseason.
The brothers say they're looking to expand the camps across the state next year.
"They had a lot of fun. We had a lot of fun," Austin said. "So it's good to be a part of."
Copyright 2022 KAIT. All rights reserved.