Rebekah Gould's murderer sentenced to 40 years after pleading guilty
Published: Oct. 17, 2022 at 11:42 AM CDT
|
Updated: Oct. 18, 2022 at 5:42 PM CDT
MELBOURNE, Ark. (KAIT) - A man who beat Rebekah Gould to death with a piano leg and then dumped her body on the side of the road pleaded guilty Tuesday to her murder.
William Alma Miller waived his right to a jury trial in circuit court on Oct. 18 and was sentenced to 40 years in the Arkansas Department of Corrections.
Judge Tim Weaver told Miller that he hoped he would do every day of his sentence, adding that if Miller ever became eligible for parole he would "write an extensive letter opposing it."
Before adjourning the court, Weaver told Miller he was "remorseless and cold."
Dr. Larry Gould, Rebekah's father, read a witness statement in court addressing Miller's actions.
"Eighteen years ago, my life changed forever," Dr. Gould said. "You took her from her own future. You took away a chance for a girl to dream. A hell you created. A hell you must face."
Dr. Gould added that he pledged at his daughter's funeral service that he would find the person who killed his daughter.
"Promise made. Promise kept," he said. "Rebekah lives in all of us. Love and grace are words I will remember her by."
Following his sentencing, Miller apologized to Gould's family.
"I'm sorry for what I've done. I need to go to prison for what I've done," Miller said. He added that if he could go back in time to change what happened, he would.
As he was leaving the courtroom, a family member handed Judge Weaver a ribbon with Rebekah's picture on it.
"I don't know what closure means, but I hope you get some," Weaver told the Goulds.
Izard County Chief Deputy Charley Melton was one of the first responding police officers when Gould went missing in 2004.
He said her murder put the Izard County and Melbourne community on edge, and now with Miller finally sentenced nearly 18 years later, he hopes some fears are eased.
"I'm very excited that it's closed. I hope it brings closure to a lot of folks. Over the course, there will be questions that are not answered, and that's the nature of the beast. I hope that people are at ease." Melton said. "As Mr. Miller said today, he was the only one involved, nobody else was, and that he acted alone."
Melton explained today's plea deal hopefully will bring the family some closure, but knows the family will never have true justice.
"I'm glad there's closure for the family. I'm really pleased about that. But it's still a bittersweet thing," Melton said. "Like the family said in court during the hearing today. There's nothing that's going to bring Rebekah back. There's nothing for true justice, but this is a step for closure for the family."
Tuesday's sentencing comes nearly two years after Miller was charged with first-degree murder in Gould's death in 2004.
Miller was scheduled to go on trial Monday, Oct. 31, but Hance said Miller's attorneys offered to withdraw a trial by jury, and Gould's family agreed.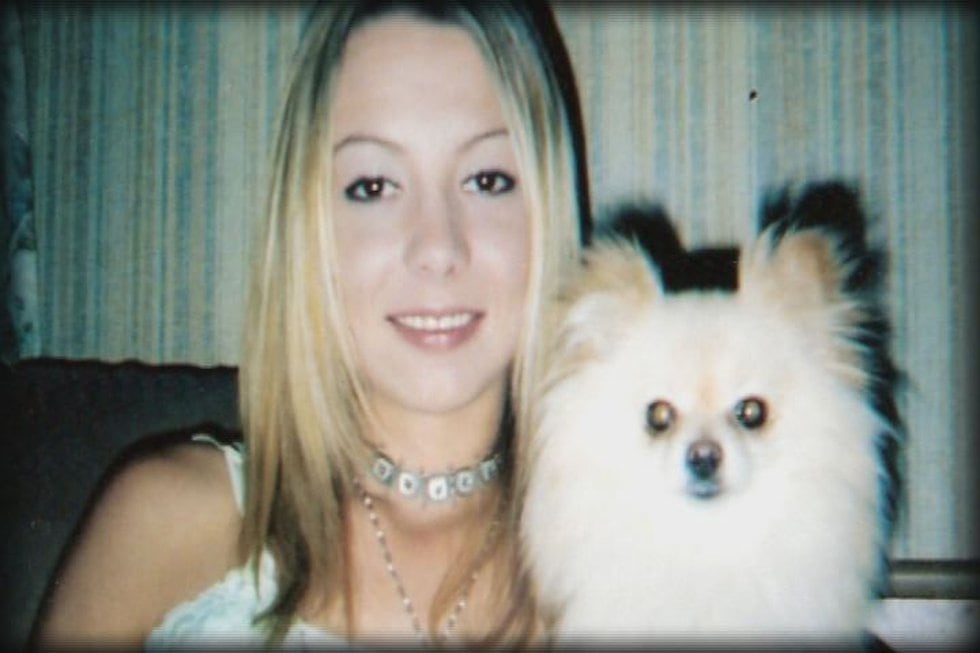 According to court documents, Miller confessed to killing Gould on Sept. 20, 2004, with a piano leg.
"Mr. Miller advised that he then entered Ms. Gould's bedroom where he began to strike her multiple times with the piano leg," the affidavit stated.
Following the murder, Miller reportedly confessed to wrapping Gould's body in a blanket and putting it in the bed of his pickup truck. He later dumped her body beside the highway near Melbourne, the court documents stated.
It took investigators 16 years before they finally tracked Miller down in Oregon and arrested him.
Initially, Miller fought extradition to face charges in Arkansas.
Copyright 2022 KAIT. All rights reserved.