Arkansas residents, politicians coming out on Respect for Marriage Act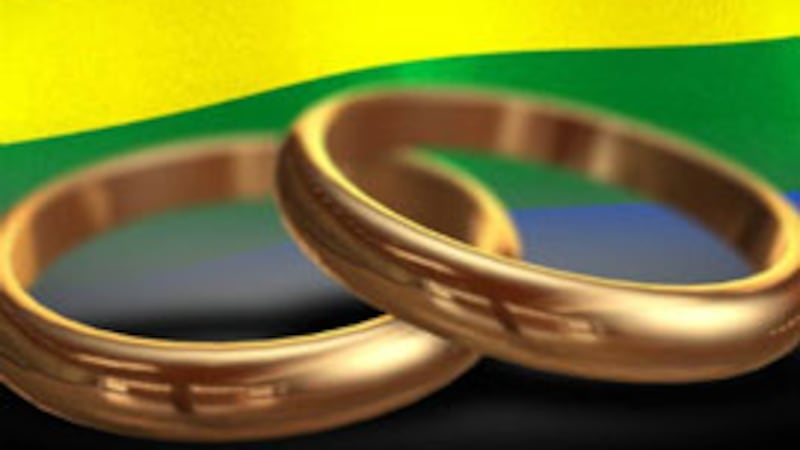 Published: Nov. 18, 2022 at 1:13 PM CST
LITTLE ROCK, Ark. (KAIT) - Arkansas politicians and residents are speaking out about the Respect for Marriage Act which would provide federal protections for marriage equality.
A bipartisan group of 12 Republicans and 50 Democrats met Wednesday to vote on advancing the bill, which will need Senate and House approval before it heads to the president's desk.
The bill does not require a state to allow same-sex couples to marry but overturns the Defense of Marriage Act, which will enable states to decline to recognize same-sex marriages performed in other states.
The State Director for the Human Rights Campaign Eric Reece told our content partner, KARK-TV, the legislation would be significant for many Arkansas families worried about the future.
"One of the things I keep thinking about, particularly here in Arkansas, is we have same-sex couples who are married in every single county in the state," Reece said.
Senators John Boozman and Tom Cotton joined 35 other Republicans in opposing the Respect for Marriage Act, calling it a "distraction."
"Rather than focus on family law, which is outside of Congress's core constitutional duties, we should focus on the Democrats' runaway spending and the border crisis," Cotton said in a statement to the Arkansas Democrat-Gazette.
"This is an attempt by Democrats to score political points by manufacturing a threat to marriage that the court acknowledges is unfounded while diverting attention away from their failed agenda that has made it harder for families to afford everyday essentials," Boozman added.
Other Arkansans are relieved to hear that steps are being taken to protect same-sex and interracial marriages following the overturning of Roe vs. Wade.
"Me and my wife have been married since basically right out of high school," said Gwendolyn Herzig, owner of Park West Pharmacy.
Herzig hopes that the Respect for Marriage Act passes quickly.
Copyright 2022 KAIT. All rights reserved.