Plane crashed within feet of major highway
Published: Nov. 29, 2022 at 8:11 PM CST
|
Updated: Nov. 30, 2022 at 11:53 AM CST
BATESVILLE, Ark. (KAIT) - A plane crash in Batesville Tuesday evening nearly ended in the middle of a busy highway.
Viewer Kristina K Praught sent in photos of the scene. In the photos, the plane is seen just feet from Highway 167.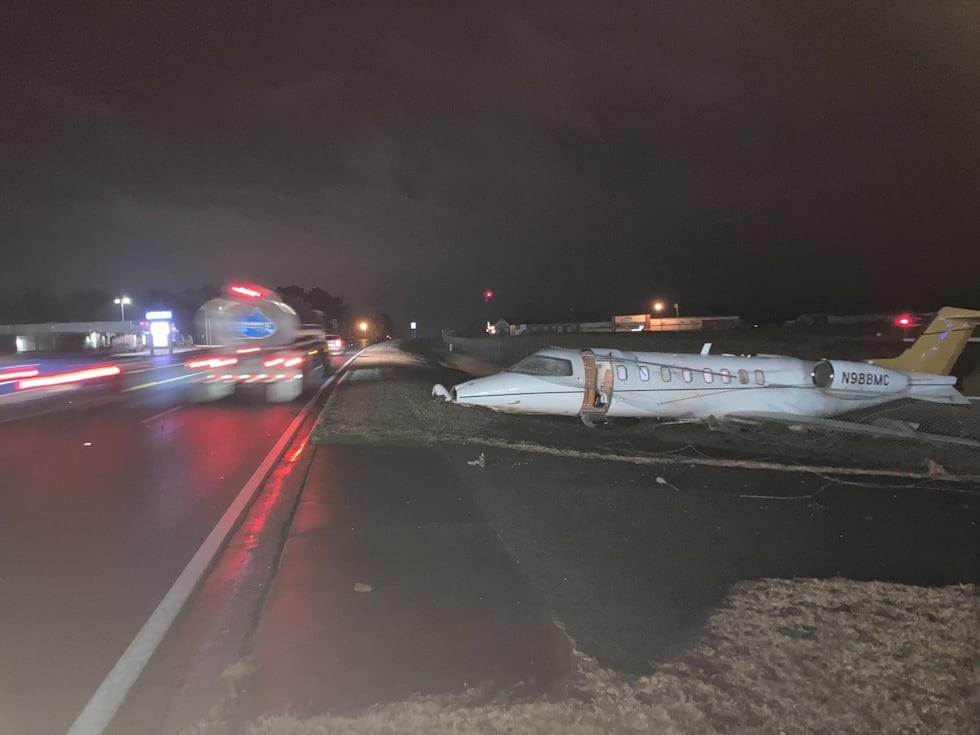 Batesville Police Chief Alan Cockrill said several people, including two pilots, were on board the plane when it crashed. Both pilots were taken to a local hospital with non-life-threatening injuries.
According to the Federal Aviation Administration's preliminary incident report, the Learjet 45 landed, went off the end of the runway, and through the airport fence.
In addition to the pilots, five passengers were on board at the time of the accident.
The FAA said the plane is owned by Jett Aircraft.
Copyright 2022 KAIT. All rights reserved.