Melbourne's historic season ends with 41-36 loss in 3A Semifinals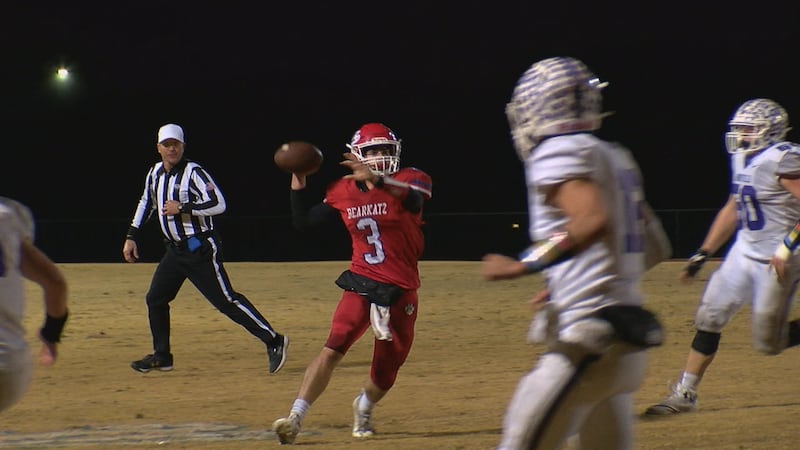 Published: Dec. 3, 2022 at 12:42 AM CST
MELBOURNE, Ark. (KAIT) - Melbourne (13-1) nearly had the comeback of all comebacks, storming back from an 11-point deficit with three and a half minutes to go, but Booneville (11-2) recorded a big stop on fourth down, punching their ticket to the 3A State Championship game, winning 41-36 at Bearkatz Stadium Friday night.
Stu Smith's Bearkatz scored with 1:05 remaining after Trey Wren found Grant Wren for a 20-yard touchdown. The two-point try failed, but Melbourne recovered the ensuing onside kick at Booneville's 45. A holding call on first down and a sack on third down would make it 4th and 20. Wren's pass would ultimately fall incomplete.
Wren had a spectacular performance in the loss, accounting for all five of the Bearkatz's touchdowns.
Despite the result, Melbourne had a season to remember, winning their first 3A-2 Title and making it to their first semifinal game in program history.
"These kids did so many things to make this community proud and the community got behind them and pushed them along the way," Smith said. "It was just a magical season and one I'll never forget as long as I live."
Copyright 2022 KAIT. All rights reserved.