Fast Break Friday Night (1/20/23)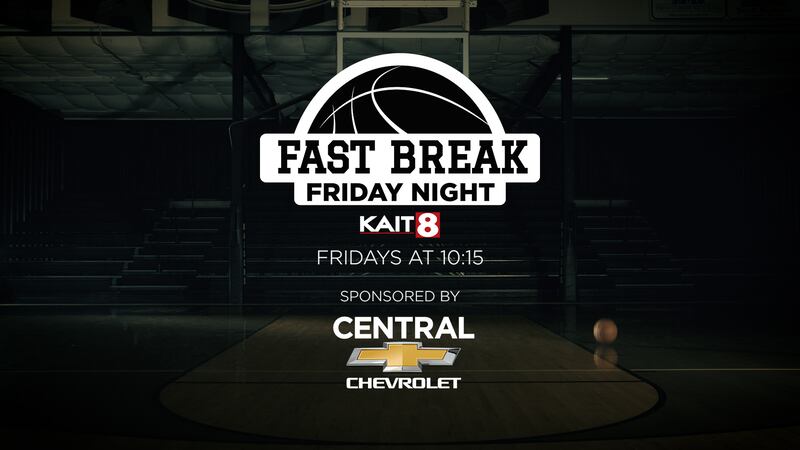 Published: Jan. 19, 2023 at 5:21 PM CST
|
Updated: Jan. 20, 2023 at 11:11 PM CST
JONESBORO, Ark. (KAIT) - Week 3 of Fast Break Friday Night features several conference matchups.
Our Game of the Night was a girls matchup for 1st place in the 5A East. West Memphis beat Paragould 60-42 to move to 17-3 overall, 5-0 in conference.
Watch Fast Break Friday Night at 10:15pm on KAIT, kait8.com, and on the Region 8 News app. You can see more high school basketball updates by following Chris or Logan on twitter. You can also like the Fast Break Friday Night facebook page.
Fast Break Friday Night (1/20/23) - The Rundown
Cave City senior Jacob Moore battling leukemia, community rallies around him
Game of the Night: West Memphis 60, Paragould 42 (Girls)
Jonesboro 59, Little Rock Southwest 33 (Boys)
Jonesboro 58, Little Rock Southwest 35 (Girls)
Nettleton 70, Batesville 42 (Boys)
Nettleton 52, Batesville 45 (Girls)
Marion 67, Greene County Tech 49 (Boys)
Marion 45, Greene County Tech 39 (Girls)
West Memphis 52, Paragould 36 (Boys)
Blytheville 87, Westside 51 (Boys)
Brookland 61, Forrest City 59 (Boys)
Buffalo Island Central 63, Marmaduke 55 (Boys)
Bay 62, Riverside 54 (Boys)
Marked Tree 76, Mammoth Spring 54 (Boys)
Mammoth Spring 58, Marked Tree 43 (Girls)
Fast Break Players of the Night
Copyright 2023 KAIT. All rights reserved.