Why we buy milk, eggs, and bread before a winter storm
When people purchase more than usual, the shelves go bare.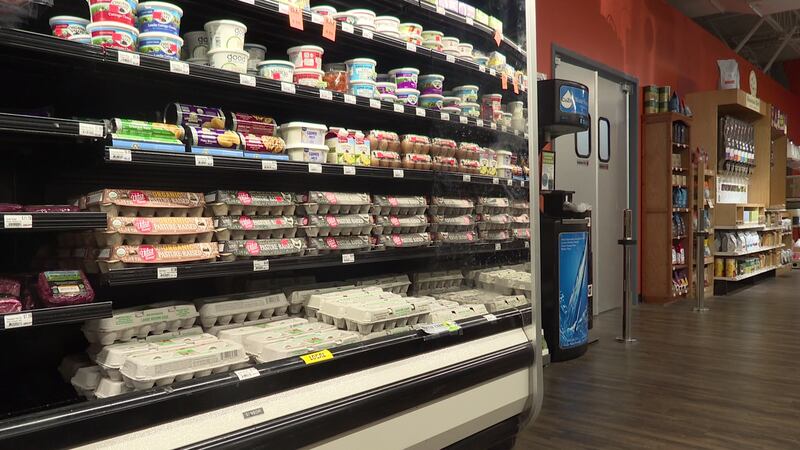 Published: Jan. 24, 2023 at 4:52 AM CST
SPRINGFIELD, Mo. (KY3) - It never fails, the winter storm warning is issued, and people feel the need to buy milk, eggs, and bread. These items are great for making French Toast on a snowy day, but there's a psychological reason for these purchases.
First, people do what they see other people doing. When everyone else is stocking up, it makes us think we should too. Next, these are perishable items that stores only keep limited stock. When people buy more than usual, the shelves go bare and this leads to a scarcity mindset, so we purchase these items to be in control.
"The people turn around and if they purchase things, then they feel less anxiety," said Ozarks Technical Community College Psychology Professor John Gambon. "What we do see sometimes is that when people buy, they feel more in control. So why don't I keep on buying and I will feel even more in control, and I'll feel even less stressed. And that's when they start to overbuy."
We can't control the weather and the inability to control our circumstances creates a lot of anxiety. Add pictures on social media of empty shelves and that makes us feel even worse. One way to ease those fears is to check what you have at home and see what exactly you need before you head to the store.
"Going home and taking a look and realizing I've got this I've got that I've got the other thing you know now I know what to get tends to help a person alleviate their stress when they get to the store and lessen the chance that they're going to overbuy," said Gambon.
Remember that this storm won't keep you cooped up for long. Just get the items you need for the next few days, and you'll be good to go. Some items you might want to add to your cart would be non-perishables just in case you lose power. You can also find a list of all your emergency essentials HERE.
To report a correction or typo, please email digitalnews@ky3.com
Copyright 2023 KY3. All rights reserved.