Treacherous travel on ice-covered roads
Published: Jan. 31, 2023 at 7:12 AM CST
|
Updated: Feb. 1, 2023 at 11:00 PM CST
JONESBORO, Ark. (KAIT) - An overnight ice storm caused traffic troubles for thousands of motorists Tuesday across Region 8.
On Jan. 31, virtually every road and highway in the northern half of the state, from Bentonville to Blytheville, was covered with ice.
Before the sun rose Tuesday, Jan. 31, ArDOT reported multiple crashes on Interstates 40, 55, and 555 in Northeast Arkansas.
In Forrest City, the fire department responded to a crash on I-40 involving several semi-trucks.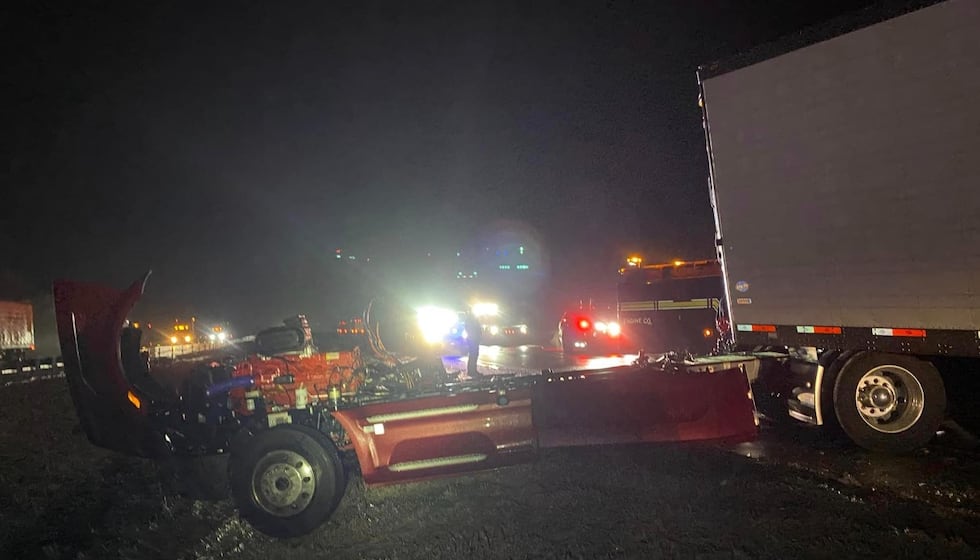 In Poinsett County, a semi-truck slid across I-555, blocking the roadway. It took crews nearly two hours to clear the scene.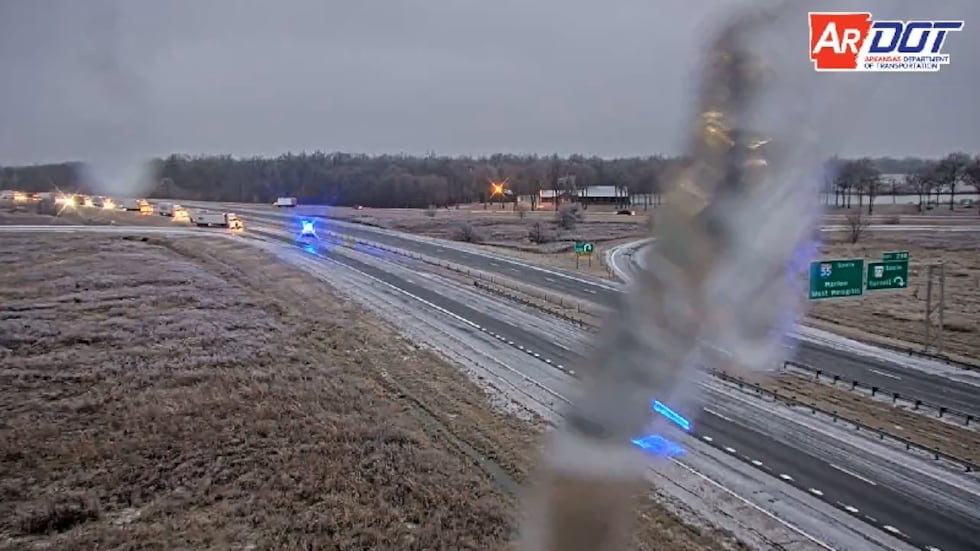 Crashes were reported in Craighead and Crittenden County, where all northbound lanes of I-55 were shut down following a crash near the Turrell exit that leads to Jonesboro.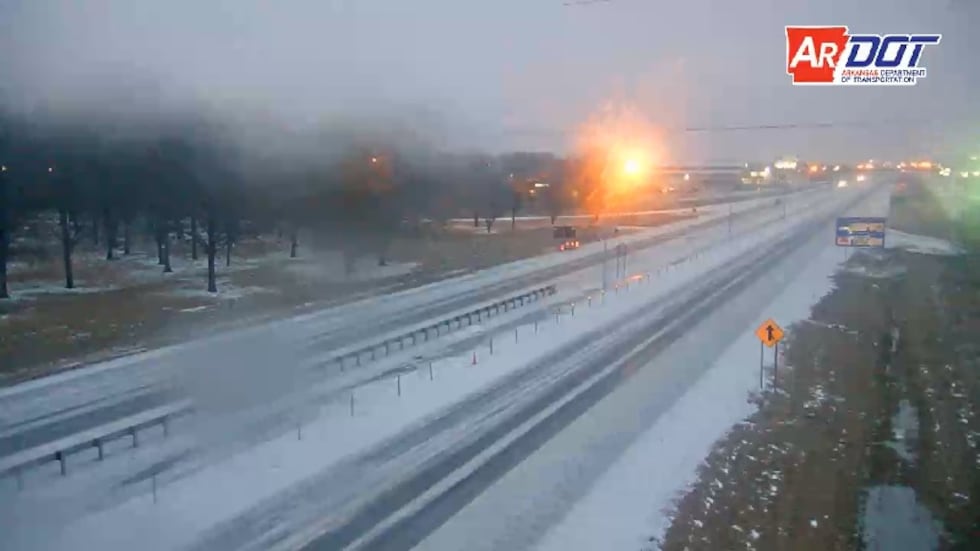 It was also slow going for motorists on I-555 in Jonesboro, where the thoroughfare was covered in a sheet of sleet and ice near the Harrisburg exit.
In the Ozarks, the roads and highways from Salem to Mammoth Spring were covered with ice. Our reporter, Hayden Savage, said Highway 289 was particularly "dangerous."
As of 10:30 p.m. on Wednesday, Feb. 1, many of the highways in Arkansas are seeing better conditions, with areas still having ice patches and slush after sunset.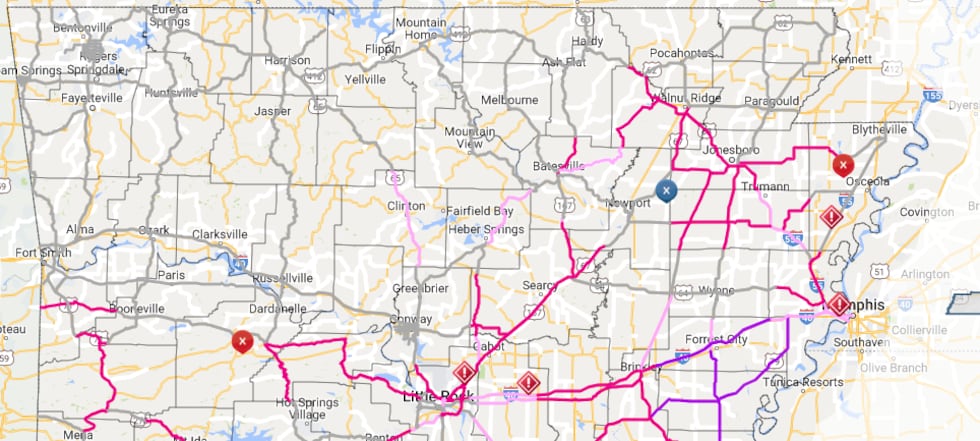 The Missouri Department of Transportation reported similar troubles on its southern roads and highways.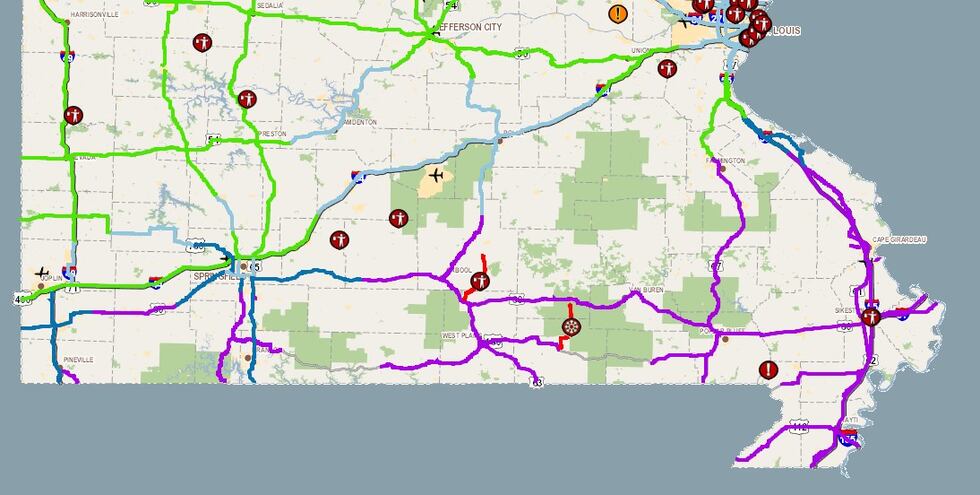 As of 6:30 p.m. Wednesday, all the roads in Missouri are being reported as clear.
Law enforcement agencies, including the Craighead County Sheriff's Office, urged motorists to stay at home and not drive unless necessary.

For the latest road conditions, follow these links:
Copyright 2023 KAIT. All rights reserved.