2023 1A State Basketball Championship: Mammoth Spring girls beat Norfork in title rematch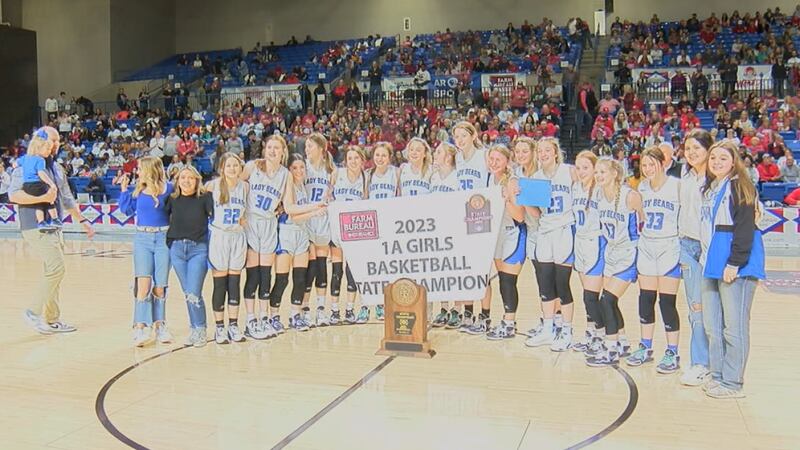 Published: Mar. 11, 2023 at 12:44 AM CST
HOT SPRINGS, Ark. (KAIT) - In a rematch of the 2022 1A Girls State Championship game, Mammoth Spring beat Norfork 45-36 at Bank OZK Arena Friday.
Head coach Scott Small reflected on last year's game was lost in the fourth quarter in our preview of the game this week. This year's game was won in the fourth, with the Lady Bears (38-4) closing on a 14-4 run, scoring the final seven points to win the game.
"Just to see them battle adversity day in and day out and see them go play 4A, 5A, 3A - I think we had one 1A school that wasn't a conference game on our schedule of the 42 they were all bigger schools than us - just to put them through the wringer and to have them be on board, I think that's the biggest thing," Small said. "There's a lot of teams that probably have easier seasons but they don't get memories of this point."
The final run started with the Finals MVP. Brynn Washam buried a three with just under two minutes to play to increase the Mammoth Spring lead to five. She finished with 8 points and 7 rebounds.
Adrianna Corbett led all scorers with 14 points and 7 rebounds. Laney Young also scored in double figures with her 13-point outing.
Kiley Alman led the Lady Panthers (28-8) with 13 points.
Copyright 2023 KAIT. All rights reserved.