Former A-State assistant Weston Jameson hired as Harding head basketball coach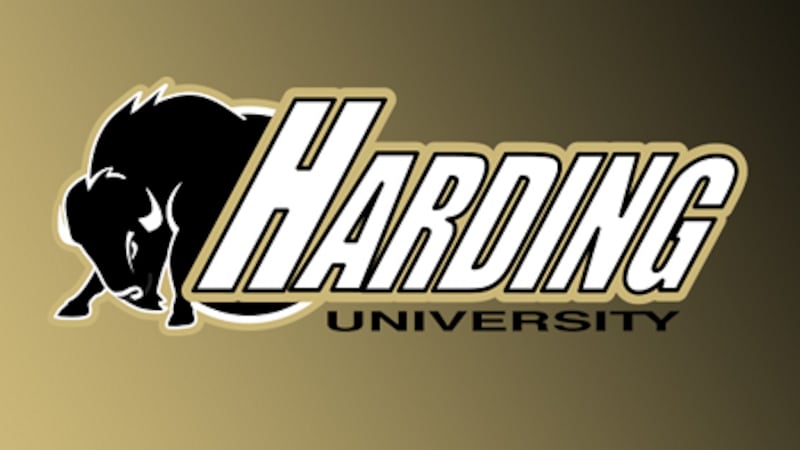 Published: Mar. 17, 2023 at 11:23 AM CDT
|
Updated: Mar. 17, 2023 at 11:25 AM CDT
Harding University has announced the hiring of Weston Jameson as its new head men's basketball coach. Jameson, a former assistant coach for the women's basketball programs at Abilene Christian University and Arkansas State University, will return to Harding where he previously served as a women's assistant coach for five seasons. He will be replacing former coach and current athletic director Jeff Morgan, who retired from coaching after 30 seasons earlier this month.
"The spirited selection of Coach Jameson is another progressive move in the trajectory of Harding athletics," Harding president Dr. Mike Williams said. "He brings tremendous passion, tenacity and missional fit as a former Bison. He is a contemporary coach for a modern game who will build men of character."
During his previous stint with the Harding women's basketball program from 2015-20, Jameson was instrumental in leading the team to 106 wins over five seasons, two regular season conference championships, one conference tournament championship and an appearance in the 2017 Division II Final Four.
As a player from 2010-14, Jameson appeared in 119 games and ranked 16th in career 3-pointers made (136) and fourth in assists (474), playing in three NCAA Tournaments. A native of Edgewood, Texas, Jameson is married to Lauren Harrison of Searcy, Arkansas. The couple have three children — Berklee (5), Kelynn (3) and Harrison (1).
"We are excited to announce Coach Jameson as Harding's next men's basketball coach," Morgan said. "He had a great career for the Bisons as a player and brings a tremendous love and passion for Harding and for Bison Basketball. We look forward to the enthusiasm, new approach and spiritual leadership he will bring for our young men and the entire basketball family."
Jameson expressed his excitement about the new opportunity, saying: "I am humbled and honored to be back at Harding University as the next head men's basketball coach. My family and I would like to thank Dr. Williams and the search committee for their belief in our vision and the opportunity to return to a place that is so special to us. Over the last 30 years under Jeff Morgan, Harding has developed an incredibly successful basketball tradition while playing in one of the best venues in college basketball — Rhodes-Reaves Field House. I am grateful for the opportunity to continue to build on that legacy as we work toward constructing a championship-caliber program. I'm looking forward to connecting with our players and starting this journey with them."
Jameson will begin his new role as head coach next week.
Harding University is a private Christian, liberal arts university located in Searcy, Arkansas. Accredited by the Higher Learning Commission, it is the largest private university in the state. Harding's student body represents students from across the U.S. and more than 50 nations and territories. The University offers more than 110 undergraduate majors; 14 preprofessional programs; more than 40 graduate and professional programs; as well as numerous study abroad opportunities including locations in Australasia, Peru, England, Greece, Italy and Zambia. For more information, visit harding.edu.
Copyright 2023 KAIT. All rights reserved.