Alzheimer's caregiver: 'You can't prepare yourself for when the person you love forgets who you are'
Published: Mar. 20, 2023 at 8:28 AM CDT
JONESBORO, Ark. (KAIT) - One Jonesboro woman's husband was in his late 50s when he was diagnosed with Alzheimer's disease, overlapping the time her mother also suffered from the disease.
The Alzheimer's Association released its annual report on Wednesday, March 15. According to the report, over 11 million Americans provided unpaid care for people with Alzheimer's and dementia in 2022.
Molly Simpson of Jonesboro was the primary caregiver for both her mom and her husband before her mother died of the disease in 2019. Her husband, Bob Simpson, was diagnosed with Alzheimer's disease in 2016.
Simpson described caregiving as mentally, emotionally, and physically draining.
"Whether it's taking care of repairs or working in the yard, paying the bills, doing the taxes, or helping them dress, everything falls on the caregiver, and on top of that, it's such an emotional situation," Simpson told Region 8.
The report states Alzheimer's caregivers worked "more than 18 billion hours, which were valued at $340 billion."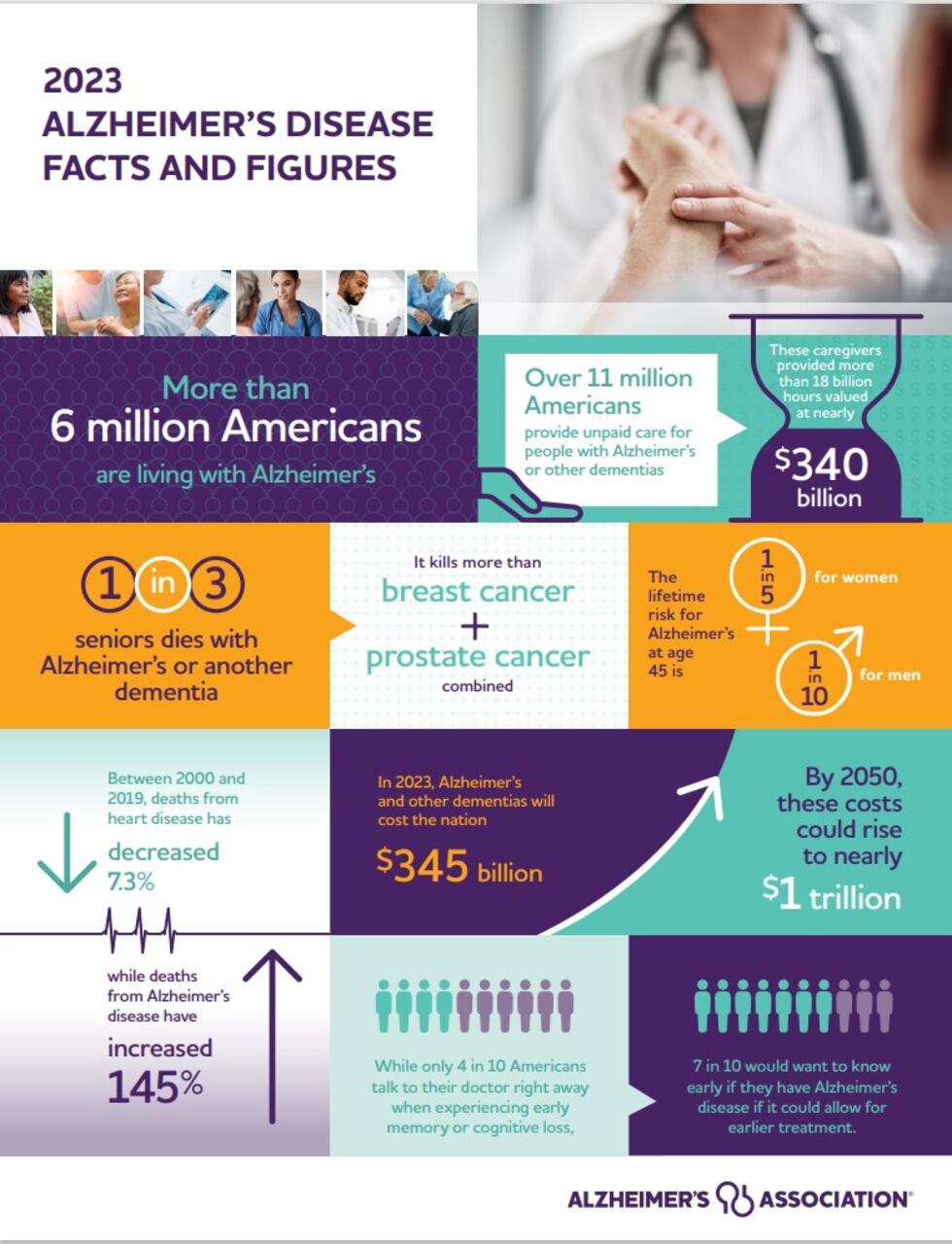 Simpson said that although times were difficult, she wouldn't have changed a thing.
"I wanted to care for him as long as I possibly could," she said. "Recently, that's changed."
She told us Bob moved out of their home about two weeks ago and now lives in the Rainwater Memory Care at St. Bernards Villa. She visits him every single day.
Simpson explained that you cannot prepare yourself for when the person you love forgets who you are.
"He was walking around with our wedding picture one day and said to me, 'These people don't live here anymore, but I feel bad about throwing this away,' and so I told him that I'd take care of it," she said.
In times like this, she has to step away from him and take a moment to herself so that she doesn't upset or confuse her husband.
As a full-time caregiver, Simpson said if you or your loved ones begin showing symptoms to speak with your doctor immediately.
According to the report, "only 4 in 10 Americans talk to their doctor right away once they start showing symptoms."
Simpson said that although it was emotionally difficult when she heard her family's results, knowing was better than assuming.
For more information on Alzheimer's and dementia, visit alz.org.
Copyright 2023 KAIT. All rights reserved.