Bryan Hodgson assembling coaching staff for 2023-24 A-State men's basketball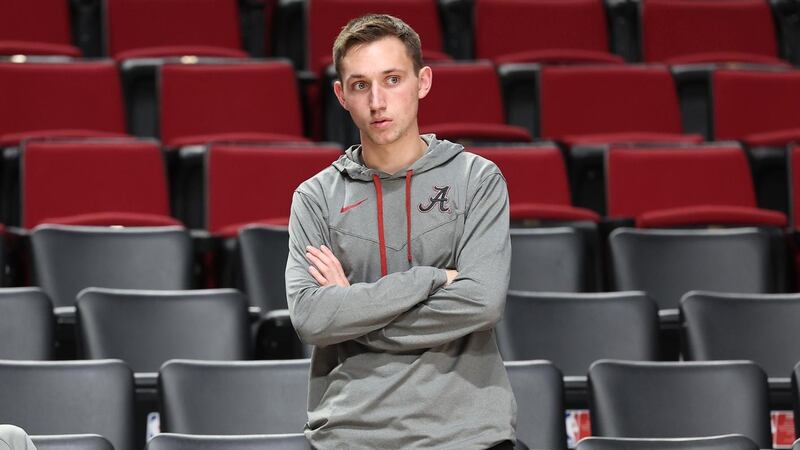 Published: Mar. 29, 2023 at 12:38 PM CDT
|
Updated: Jun. 6, 2023 at 4:01 PM CDT
JONESBORO, Ark. (KAIT) - Bryan Hodgson is assembling the Arkansas State men's basketball coaching staff for the 2023-24 season. We'll update this post as announcements are made.
Logan Ingram (Video Coordinator)
Sheridan native Logan Ingram returns to the Natural State. He'll serve as the Red Wolves Video Coordinator. Ingram spent the last four seasons at Alabama as a manager. He was tasked with coordinating practice and game video, preliminary scouting with the coaching staff and provided analytics assistance. He also assisted with recruiting operations, summer basketball camps and player development tasks.
In the summers of 2021 and 2022, Ingram was a video analyst for Blue Collar U in The Basketball Tournament (TBT). He coordinated and provided game and scout film and distributed opposing personnel film and notes to the players and staff. He provided in-game and postgame analytics with Blue Collar U winning the 2022 TBA and advanced to the semifinal in 2021.
Derek Rongstad (Assistant Coach)
Derek Rongstad joins the Red Wolves after spending the last four seasons at Alabama. He served as the Coordinator of Video Services in the 2021-22 and 2022-23 campaigns.
The Wisconsin native was a graduate manager for the Crimson Tide from 2019-21. Rongstad played college hoops at Wisconsin-Milwaukee and Wisconsin Whitewater.
Tee Butters (Assistant Coach)
Thomas "Tee" Butters joins the Red Wolves after spending the last nine seasons at Charleston Southern. Butters served several roles with the Buccaneers: Associate Head Coach (2019-2023), Assistant Coach (2017-2019), and Director of Operations/Video Coordinator (2014-17). He's also had coaching stops at Clemson and Riverside High School (NC).
Jamie Quarles (Assistant Coach)
Jamie Quarles joins the Red Wolves after spending the last six seasons at Buffalo. He was associate head coach in 2022-23, Quarles served as assistant coach from 2017-22. Hodgson and Quarles worked together on the Bulls staff for two seasons.
The Georgia native was an assistant coach at Augusta from 2011 to 2017, he played for the Jaguars 2007-2008 squad that reached the NCAA Division II National Championship Game. Quarles began his coaching career in 2009-10 at the renowned Oak Hill Academy in Virginia.
Copyright 2023 KAIT. All rights reserved.