Veterinarians urge people to reconsider buying bunnies or chicks for Easter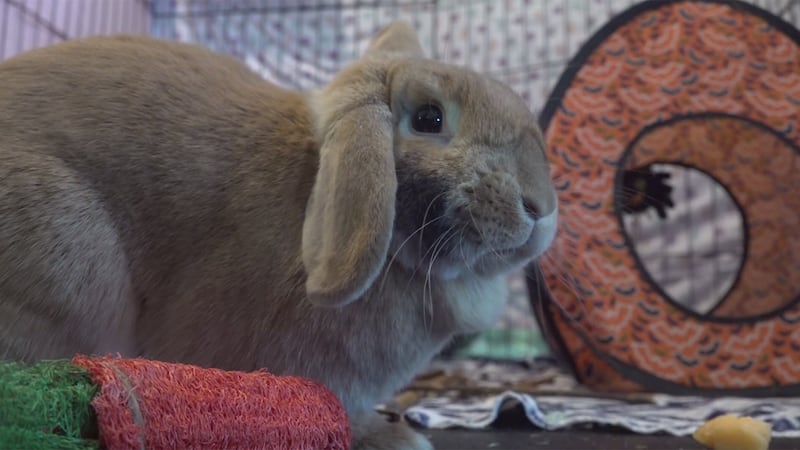 Published: Mar. 31, 2023 at 2:52 PM CDT
|
Updated: Mar. 31, 2023 at 4:35 PM CDT
SPRINGFIELD, Mo. (KY3) - Easter is just around the corner, but you should possibly consider not buying bunnies or chicks to celebrate the holiday.
The cute animals can make for a great and easy Easter gift, but they require a lot of long-term care that many people don't plan for.
Rabbits can live upwards of 10 years, and take a lot of care and materials, such as a hutch, wood to chew on, food like hay and pellets, and more.
Chickens are similar and need a lot of care, like heat lamps and special food and water bowls. Along with that, there are city ordinances that can prevent you from owning certain types or amounts of chickens, such as roosters.
Veterinarians, like Philip Brown at Animal Care Center in Springfield, recommend doing your research before getting any pet.
"I don't have a problem with kids learning how to take care of that, I think that's a very, very good thing," said Brown. "But would you do your research first. It's no different than taking a child to a pet store, and they see a little this or a little that and they want it. Well, they don't have any information on how to take care of it."
Brown also warns that often times the fun of a new pet wears off, and people are stuck with a pet that requires a lot of care and they're not prepared.
"Once kids get them, the new wears off, and what are we going to do?" said Brown. "The new does wear off and then they are stuck with it and what are you going to do with it? So I would really want people to think that one through."
For more information on how to take care of a rabbit or chick, contact your veterinarian. They can provide you with ample information for what all you'll need to handle a new animal.
To report a correction or typo, please email digitalnews@ky3.com
Copyright 2023 KY3. All rights reserved.