Friday tornado damages Lonoke County home under renovation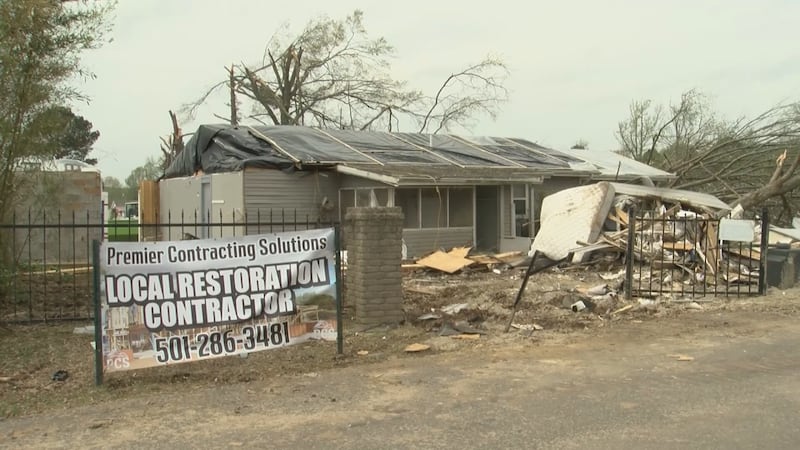 Published: Apr. 4, 2023 at 11:03 PM CDT
LONOKE COUNTY, Ark. (KARK/KAIT) - Friday's storms left many homes destroyed and for one home, it was during renovation.
According to content partner KARK, Christopher Perez, owner of Premier Contracting Solutions, was assessing the damage from the tornado on March 31 when he came across one of the homes his team was currently fixing up.
"It kind of makes your stomach drop a little bit knowing that everything you just did you're going to have to start over again," he said.
Perez and his team will work on moving forward and continue to rebuild.
For more on this story, visit KARK.com.
Copyright 2023 KAIT. All rights reserved.