Gov. Sanders gives update on tornado response in Little Rock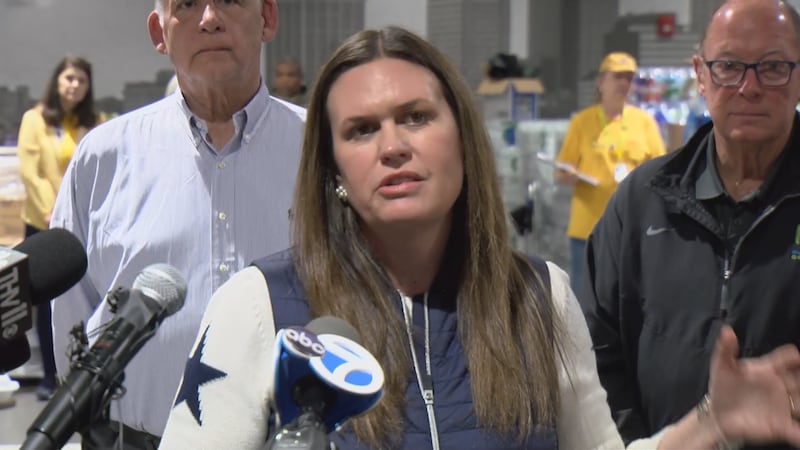 Published: Apr. 5, 2023 at 9:48 PM CDT
LITTLE ROCK, Ark. (KARK/KAIT) - Arkansas Gov. Sarah Huckabee Sanders and other state officials provided an update on Wednesday on the response to the March 31 tornado.
According to content partner KARK on April 5, she discussed her office has been in contact with local officials who were impacted by the Wednesday storms.
"Thankful that we have had minimal damage. So far no injuries have been reported," Gov. Sanders said.
FEMA administrator Tony Robinson said the agency has disaster recovery offices open in all affected areas.
To see more on this story, visit KARK.com
Copyright 2023 KAIT. All rights reserved.