Mountain Home, Ark., student finds rare pink grasshopper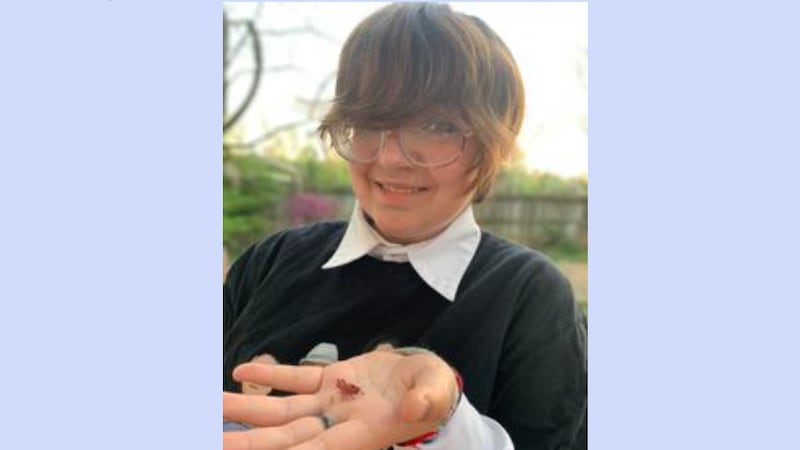 Published: Apr. 20, 2023 at 6:01 PM CDT
MOUNTAIN HOME, Ark. (KY3) - A Mountain Home student made a rare find at school recently.
Kewana Fuller was out at recess looking for bugs and other critters when she saw a flash of fuchsia and was shocked by what it was.
"I stumbled across it and was like, 'oh my gosh, is that a grasshopper?' My mind was just blown because I've never seen something like it before," said Fuller.
A unique grasshopper, colored bright pink by a genetic mutation. Fuller says through her research, she discovered the chance of finding something like it was super rare.
"So I did some research on it, and it was like a 1 in 400 chance. Like it was big," said Fuller.
She has the grasshopper and has been feeding it and taking care of it.
"My brother named him Raspberry Lemonade," said Fuller.
Fuller says she was astounded by the rare find.
"Flabbergasted, like very flabbergasted. Like my mind was blown. Like I was like, whoa," said Fuller.
Only two other pink grasshoppers have been recorded in the United States, one in Texas and one in Kansas. There is about a 1% chance for a person to find a pink grasshopper in a lifetime.
To report a correction or typo, please email digitalnews@ky3.com
Copyright 2023 KY3. All rights reserved.