Mold causes health problem for Little Rock apartment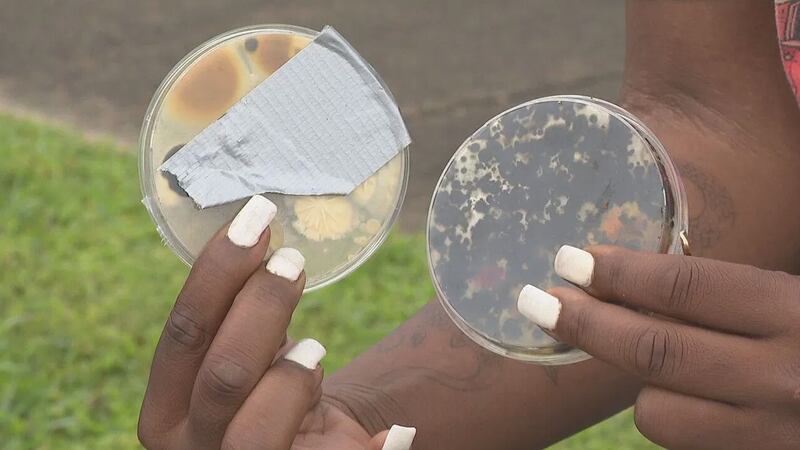 Published: Apr. 28, 2023 at 1:04 PM CDT
LITTLE ROCK, Ark. (KATV/KAIT) - Tenants at one Little Rock apartment are fed up, saying it's getting harder and harder to breathe.
Jada Haymer has been living in the Towne Oaks Apartments, along with her kids and her sister Jada, and for the past month, they've felt sick from all the mold in their apartment.
Haymer says that they've all recently been diagnosed with respiratory illnesses.
The sisters say their apartment has a leaking issue and believe that is the source of the mold.
The apartment sent a company in to inspect the mold, and Haymer was surprised to hear the company say they found no mold.
When the Arkansas Department of Human Services was called in to inspect, Haymer says after only two minutes, the DHS employee had to leave the apartment after feeling sick.
"We feel sick like that daily," Haymer said.
Haymer has since told the apartment she will not be renewing the lease.
According to KATV, our content-sharing partner in Little Rock, Block Multifamily Group, which owns Towne Oak Apartments, gave a response regarding the concerns.
For more, visit this story on KATV.com.
Copyright 2023 KAIT. All rights reserved.