Possible new movie theater looking to start construction again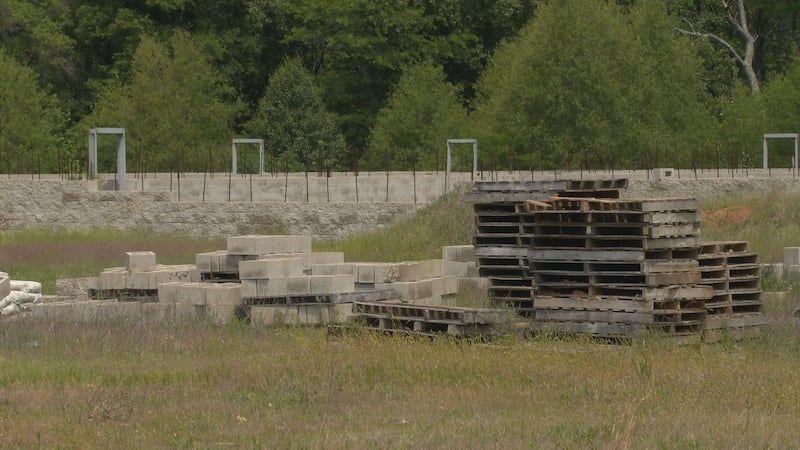 Published: May. 9, 2023 at 8:56 PM CDT
JONESBORO, Ark. (KAIT) - More permits lead to more movies. People in Jonesboro could have another spot to see movies as soon as progress is set to start.
This project has been in the works for years, but some locals question the legitimacy of the project.
Ambarish Keshani is an investor from Memphis who has built movie theatres around the country, but his latest project in Jonesboro, at 5650 E. Johnson Avenue, right next to Ridgecrest Assisted Living, has had some hiccups.
It started around 2013 when his organization purchased the land and started to build a foundation but just stopped.
Demo Gambill lives across the street from the potential space and thought about selling when they first started building.
"I originally was going to move. I just didn't want to put up with all the noise and lights and all of the problems that you get so I was going to sell my property and move to another area," Gambill said.
Gambill said they started building in 2014 and stopped a couple of months later, started again in 2019, and stopped shortly after and have not done anything since which has him questioning if it will ever happen.
"I've been thinking for 10 years that he was going to build this, and I have seen action for a year, a month or two, a week or two, and they quit so I don't know," Gambill said.
What has the project picking up steam is the fact that Keshani recently received permits from the city to start building again.
Even with the number of people going to the movies on a decline since COVID, Keshani is confident that the project will succeed.
"Business is really booming. People just want to get out, they are over their fear of COVID, and the movie industry is back,"
He said construction should start within the next couple of weeks.
Copyright 2023 KAIT. All rights reserved.