Students 'melt' together different cultures
Published: May. 10, 2023 at 8:36 AM CDT
JONESBORO, Ark. (KAIT) - Some local students are serving up a tasty podcast that brings awareness and education to Hispanic cultures.
Nettleton High School students gathered at Los Arcos, 811 S. Caraway Rd., on Tuesday, May 9, to record an episode of their podcast "The Melting Pot-Cast."
Students in EAST, Spanish, and ESL classes interviewed Nettleton alum Jorje Salas, whose family owns the Los Arcos restaurants in Northeast Arkansas. They talked about the history and importance of Mexican food, as well as shared personal stories of ways food impacts their culture.
Spanish teacher Emilee Taylor said both she and the Nettleton High School EAST teacher Sandra Taylor, who is also her mother, taught Jorje when he attended the school.
"We just knew he was super personable," said Taylor. "The theme of today's podcast is food and Los Arcos is obviously known for their very authentic Mexican food."
In each episode, the podcast hosts share different aspects of Hispanic countries, whether it be about food, education, traditions, the language itself, or even urban legends.
The five student podcast hosts are Victor Renteria, Eduardo Ibañez, Luciana Lopez, Keila Garcia, and Mariela Flores.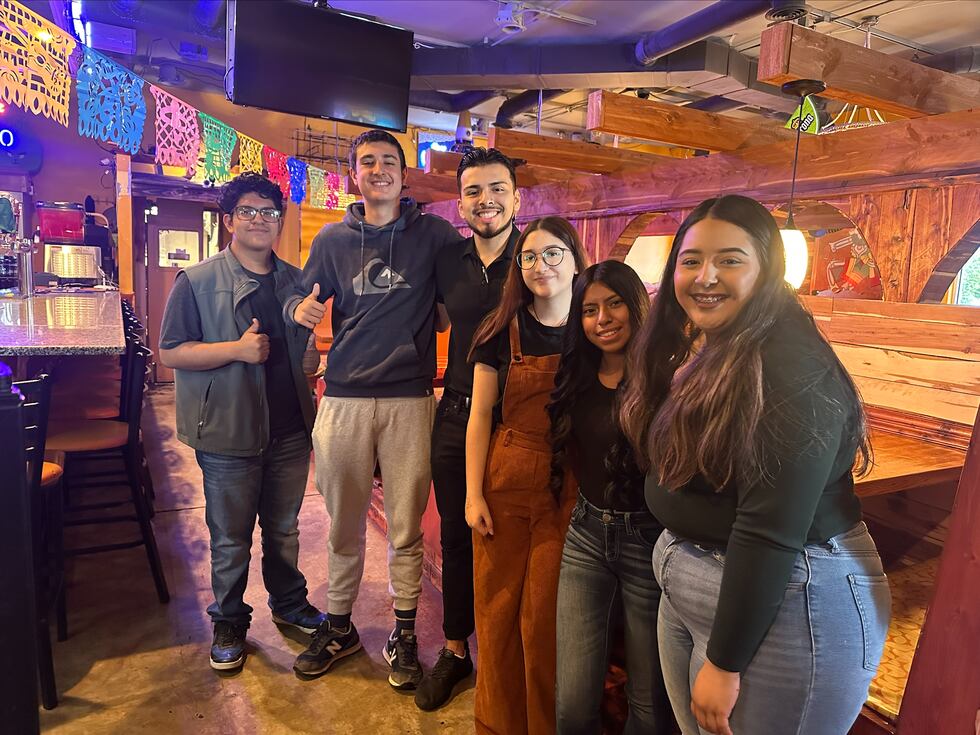 Some of the hosts are from different countries. Lopez is from Quito, Ecuador, and Ibañez is a foreign exchange student from Seville, Spain.
Lopez said it is frustrating when people assume that she is from Mexico and that she does not like being stereotyped.
"My country is really far away from Mexico," she said.
"And I feel like a lot of people tend to think all Hispanic festivities are from Mexico," Flores chimed in.
The podcast demonstrates how the Spanish language differs from place to place. The hosts said it's a useful tool for those trying to learn both English and Spanish.
Since the development of the podcast, the students have also started a Raider Read-Along, which features videos of them reading story books for children in Spanish with English subtitles on YouTube. They said with their mission of education and awareness, they hope to expand to the youth to improve literacy rates among children and to help others wanting to learn a second language.
Those interested in listening to "The Melting Pot-Cast" can find all the episodes on Spotify or click here.
Copyright 2023 KAIT. All rights reserved.