Governor offers a free mobile app to help Missouri public schools during times of emergency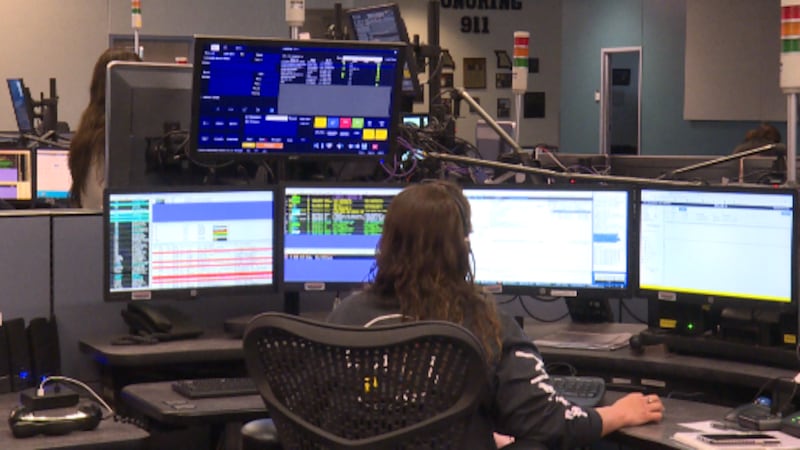 Published: May. 11, 2023 at 6:46 PM CDT
|
Updated: May. 11, 2023 at 7:02 PM CDT
SPRINGFIELD, Mo. (KY3) - Governor Mike Parson is offering a new state-funded mobile emergency app to public and charter schools across Missouri that will allow teachers to use their phone or computer to rapidly alert administrators and first responders to emergency situations and hopefully speed up response times and safety measures.
"We want all students across Missouri to have the opportunity to learn in safe and secure schools," Parson said. "That's why our administration included funding for this school safety app. It puts a simple-to-use alerting app into the hands of teachers and school personnel so they can get word out of an intruder or other emergency. We will continue to advance school safety and the ability to quickly respond to threats to Missouri's students and educators."
The Missouri Department of Public Safety has contracted with Raptor Technologies to provide what is referred to as a panic alerting system.
"What it allows them to do is to very easily push a large button for a lockdown or evacuation, so they're able to provide context to the type of emergency it is," explained David Rogers, the Chief Marketing Officer for Raptor Technologies. "It then notifies everybody on that campus as well as administrators and first responders. They're also transmitting information to the 911 center as to who is making the phone call, where they're located, and what their emergency is."
The app also has private messaging capabilities for the various entities involved to communicate with each other during the emergency as well as ways to account for every student. The emergency app has been around for about six years now, and Raptor Technologies serves about 5,000 U.S. schools and 52,000 around the world.
And it's not just for active shooter situations.
"You might have a medical emergency on campus, like someone with a broken leg," Rogers said. "But most often, it's weather emergencies."
Considering it's free, many school districts will be interested in the emergency app since it would usually cost tens of thousands of dollars.
But there are things to consider first.
"Anytime we can add a layer of safety, it is going to be a benefit to students and everybody," said Nixa Public School Director of Communications Zac Rantz. "We have a safety team in the district comprised of our school police, Nixa Police, and the Christian County Sheriff's Department, and this is a great thing for us to look at together to make sure everybody's on board. But we have questions before we implement something as big as this, such as how long will the state pay for it? We think the state will pay for at least a couple of years, but it's an expensive tool, and in the past, the state has put things in place and then cut funding later, leaving schools to pick up the tab."
Parson was vague when addressing that continued-funding question in Springfield on Thursday.
"There's no question that we'll be a part of that," he answered. "We'll create the funding for that. We will continue to have safety grants. Part of our formula for education will be safety."
One reason Parson couldn't be more specific is that his final term ends in January 2025.
Besides funding, there are other potential roadblocks as well.
"If you're a rural school district, you'll have to look at cell phone signals, devices, and those types of things," Rantz pointed out.
"Because it does work with wired, wireless, and cellular, you have a lot of built-in redundancy," Rogers said. "But we also go in and work with the districts to see if they need additional Wi-Fi coverage. So we work with them to make sure that we've got those things covered."
One thing that everyone does understand, though, is that the app has the capability of speeding up the overall response in a life-threatening situation.
"Quite frankly, seconds count," Rogers said.
"It is very important to be able to notify the authorities in a timely fashion," Rantz said. "In all of these situations we've been seeing here lately, the faster you can get a response from law enforcement, the faster the situation is resolved. That's a hands-down basic fact."
"These things can happen from time to time no matter what you do," Parson said. "But we've got to do everything we can to protect these kids."
"I'm talking to school officials and going to state capitols around the country, and I will tell you that school safety is a bi-partisan issue," Rogers added. "Everybody wants their kids to be able to learn in a safe environment. Nobody likes what is going on. So Governor Parson needs to be applauded for what he's doing and his overall approach to school safety."
This month, Parson also announced 169 school districts and charter schools have received grants from the newly created School Safety Grant Program to make safety improvements at their schools. The $20 million grant was part of Parson's Fiscal Year 2023 early supplemental budget request. Governor Parson's Fiscal Year 2024 budget proposal includes an additional $50 million for the program.
Missouri school districts may begin enrolling in the alerting program by going to https://raptortech.com/. Each district will have its own account that will link the alerts to the selected area first responders. Raptor will conduct training for each district, beginning with pilot schools and then district-wide training. The company encourages districts interested in utilizing the app to contact Raptor to begin the enrollment process.
To report a correction or typo, please email digitalnews@ky3.com
Copyright 2023 KY3. All rights reserved.