Dickerson Park Zoo in Springfield offering free admission for moms on Mother's Day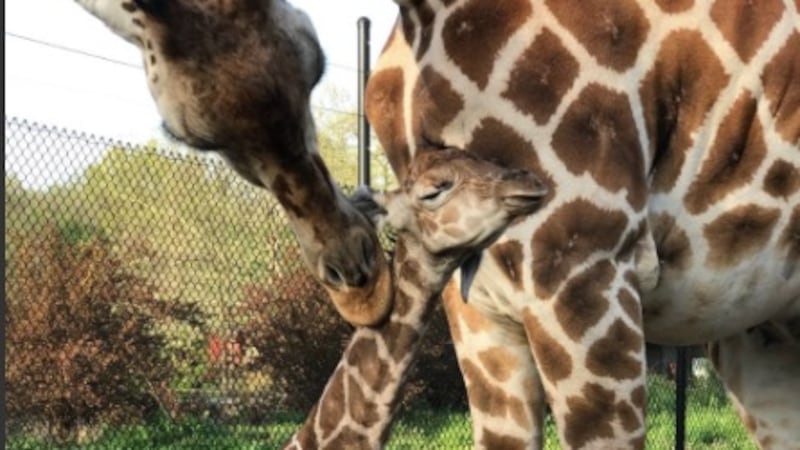 Published: May. 13, 2023 at 11:52 AM CDT
|
Updated: May. 14, 2023 at 9:25 AM CDT
SPRINGFIELD, Mo. (KY3) - Mother's Day is here, and Dickerson Park Zoo in Springfield wants to give everyone a chance to celebrate Mom.
That's why the zoo is offering free admission for all moms on Mother's Day, Sunday, May 14. This is a promotion done every year to celebrate the moms in your life. You can go by yourself or take the whole family and experience all the Zoo has to offer.
Last year, the Zoo had over 3000 people take advantage of this offer. They're hoping for just as many this year.
Joey Powell, PR and Marketing Director for Dickerson Park Zoo, says they offer this promotion to celebrate the whole family.
"It gets everybody outside, and it is the most exotic 1.2 mile walk in all of Springfield, so it's a great chance to just come out. You could come out with your kids or you could come out by yourself. You could leave the kids with a sitter, with dad, and come enjoy the day all by yourself or just bring the family out," said Powell.
Powell says she hopes that moms are able to enjoy their special day at the Zoo.
"I just hope that they really whether they come by themselves and enjoy some quiet downtime or bring the whole family, I hope that they one, enjoy that family time, but also really get to see what a jewel we have in Dickerson Park Zoo as we celebrate our 100 years," said Powell.
The Zoo opens at 9 a.m. on Sunday, so gather up the kids and head out for a great time celebrating mom. To learn more about Dickerson Park Zoo, click here.
To report a correction or typo, please email digitalnews@ky3.com
Copyright 2023 KY3. All rights reserved.