Former A-State QB James Blackman competes at Dolphins rookie minicamp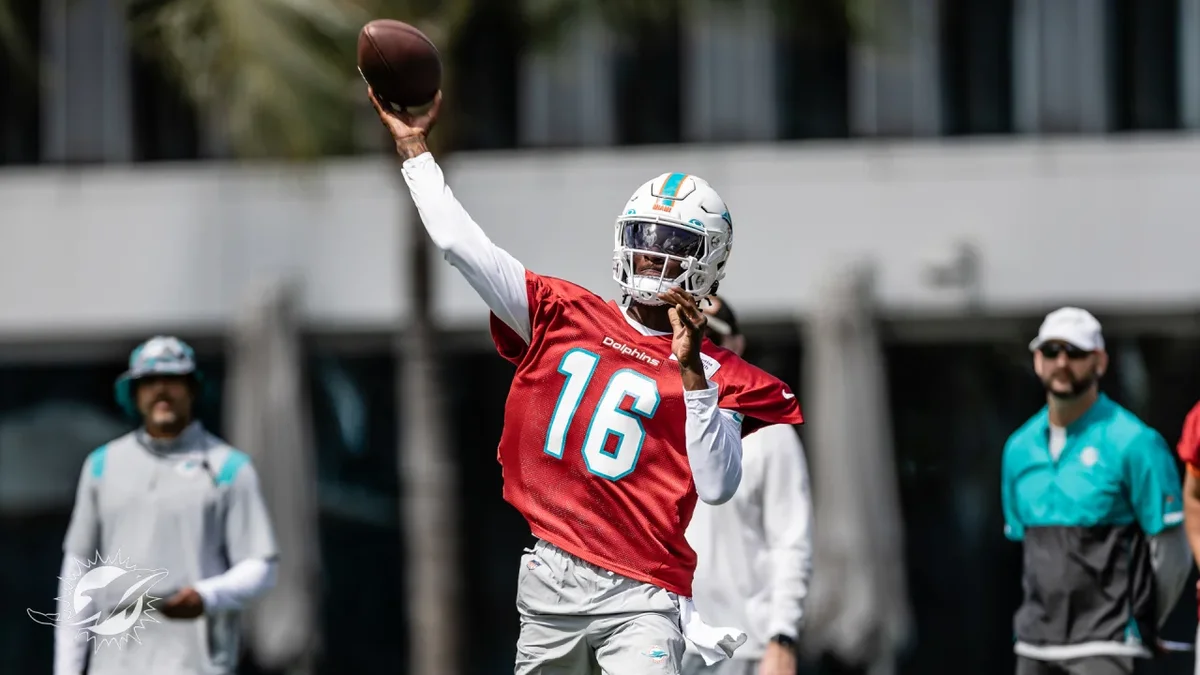 Published: May. 16, 2023 at 6:37 PM CDT
MIAMI GARDENS, Fla. (KAIT) - Cleo Lemon suited up for the Miami Dolphins in 2007. Sixteen years later, another former Arkansas State quarterback is doing the same.
James Blackman participated in rookie minicamp over the weekend. The Florida native is back home after 2 seasons in Jonesboro. Blackman threw for 3,815 yards and accounted for 25 total touchdowns. He signed with Miami as a undrafted free agent.
"They showed tremendous interest over the pre-draft period," Blackman said. "I got a lot of calls, did a lot of talking with a couple of the coaches. I felt like this was the spot I needed to be at. It was the spot for me, at home, no better place than home."
Blackman continues the grind and transition to being a professional athlete. "Work. I'm in the playbook. That's all I can do, I'm here to work. Get into the playbook because there's a big chunk of playbook that you got to learn. And I'm up for the challenge, and I'm willing to put the work for it. I come from nothing. Just to be here and get this feeling man, it's all I can ask for. I'm very thankful. And I'll figure out my role in the next couple of weeks. And I'll continue to grind."
According to Spotrac, Blackman signed a three-year, $2.69 million deal with the Dolphins.
Copyright 2023 KAIT. All rights reserved.