Missouri State Highway Patrol offering free boat inspections to kick off Safe Boating Week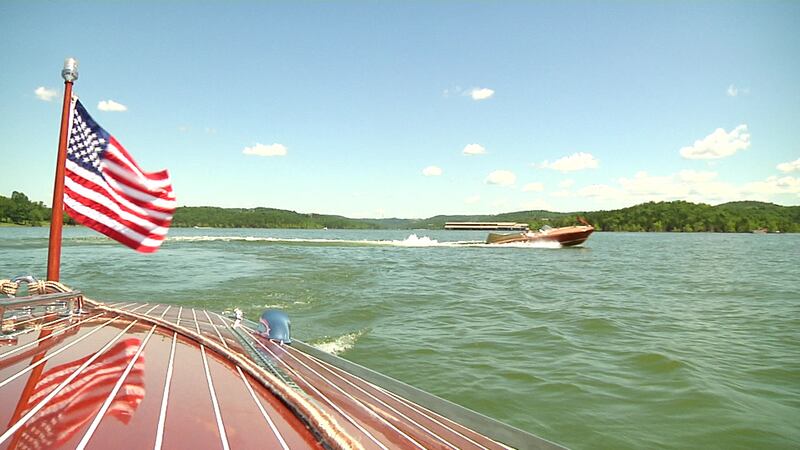 Published: May. 19, 2023 at 3:36 PM CDT
|
Updated: May. 20, 2023 at 11:35 AM CDT
BRANSON, Mo. (KY3) - The Missouri State Highway Patrol is offering free boating inspections across the state on Saturday, May 20, to kick off Safe Boating Week.
Some of the areas in the Ozarks that will be offering free boating inspections include:
Stockton Lake:
10 a.m. to 12 p.m.
State Park Marina Boat Ramp
19100 South Highway 215 (then follow signs to the marina)
Dadeville, Mo.
Pomme de Terre Lake
10 a.m. to 12 p.m.
Hermitage Boat Ramp
23697 County Road 218
Hermitage, Mo.
Table Rock Lake
9 a.m. to 11 a.m.
State Park Marina Boat Ramp
380 State Park Marina Road
Branson, Mo.
Elk River
9 a.m. to 11 a.m.
Cowskin Access
Missouri Highway 43 and Langley Road
McDonald County, Mo.
Boating inspections are a simple way to make sure your boat is up to code for the summer. They check a variety of required things on your boat, such as life jackets, sounding devices, and fire extinguishers.
Sergeant Michael McClure with Troop D of the Highway Patrol says these courtesy inspections are a great way to get your boat ready for the boating months.
"They give people an opportunity at their request to arrive at these locations typically state park marinas, bring their boats, get them ready for the main or initial holiday for the summer, kick off the boating, and it allows the owner of the boat to have their equipment that's required by law to be inspected," said McClure.
These boating inspections aren't required but are important to make sure your boat is up to code with what the Highway Patrol requires on boats. McClure says they're especially important because boats are so easily exposed to the elements.
"A boat is kind of different in the respects of the equipment that's required and the fact that they are in the environment in a harsh way at times with the sun beating down, U.V. rays," said McClure.
If you can't make it out to Saturday's boat inspections, don't worry. McClure says you can contact the Highway Patrol at any time to schedule a courtesy boat inspection and make sure your boat is ready to go.
To report a correction or typo, please email digitalnews@ky3.com
Copyright 2023 KY3. All rights reserved.