New tenant leads to debates over property safety between landowners
Published: May. 23, 2023 at 6:08 PM CDT
JONESBORO, Ark. (KAIT) - A local lunch hot spot is worried about its future as a new business is set to move in. The food trucks feel like they are being walked all over while the new business worries about safety.
The spot in question is 2908 S Caraway Rd. Commercial development company Haag Brown Commercial Development recently purchased the space that used to be TeleTech and the VA's offices.
Josh Brown is a Principal Broker with Haag Brown and said their new tenants are worried about the line Shadrachs' creates, which bleeds over into their space.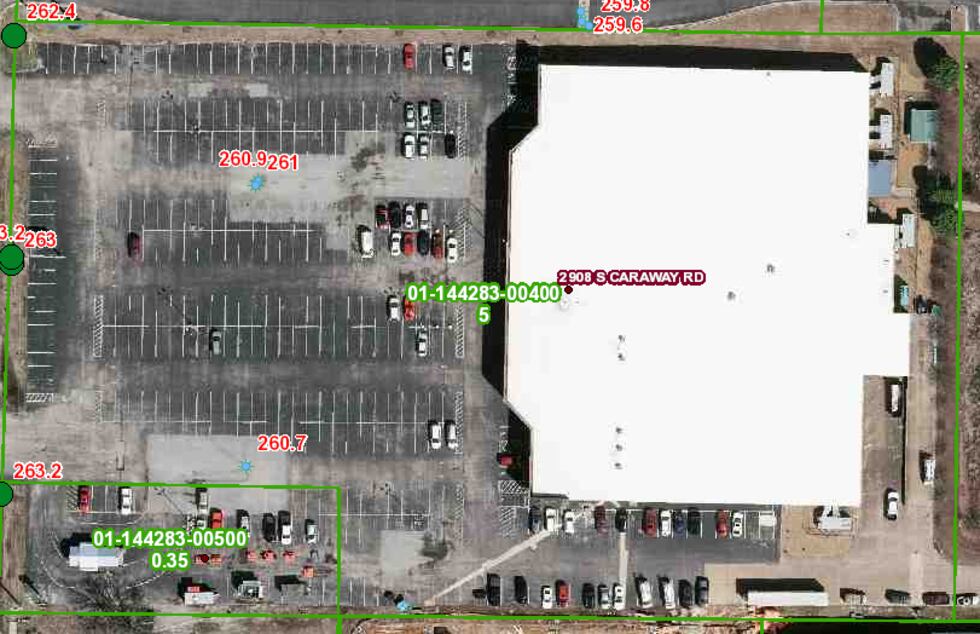 "The new companies that are going into the building basically said they have this entrance blocked for a good portion of the morning when we come to work and then when we come back from lunch, and you guys have to figure this out before we finish the construction," Brown said.
The property owner of the food trucks in the space next door is Danyil Partovi. He said he's confused because there had never been a problem before.
"It is like any Shadrachs you see anywhere; they have lines out in the street. It just happens because people like coffee, and this was a coffee shop before I even bought it, so it has had this before," Partovi said.
Partovi purchased the space back in 2017 and wonders why the backup is such a big deal if there are two other entrances to the lot.
"I am being told specifically this entrance is being blocked, and they are using that as a reason to get rid of all of this, which is my life," Partovi said.
Josh Brown said the space was only built for a coffee shop and stressed this is about the new tenant and what they want, saying at the end of the day, it causes issues in what is his client's property.
"We have to enforce the property lines; we have a pharmacy that has invested millions of dollars in front of that building," Brown said.
Brown said it is important to know the last thing they want to do is kick out the food trucks and coffee shop and stressed he wants to come to a compromise.
"I think there is a way for both parties to be happy we just have to look out for tenants, and if they have a problem, try to deal with it," Brown said.
Partovi says he knows it is just business but wants the new tenants to understand how tough it would be to lose the food trucks from that spot.
"I understand his situation, I empathize with the situation, but these are actual lives that you will change forever, and you don't really have to," Partovi explained. "You could enter from another spot. We could figure something out with the stripes. I will even give up a food truck, two food trucks."
Copyright 2023 KAIT. All rights reserved.