New lawsuit filed challenging Arkansas' US House map as unconstitutional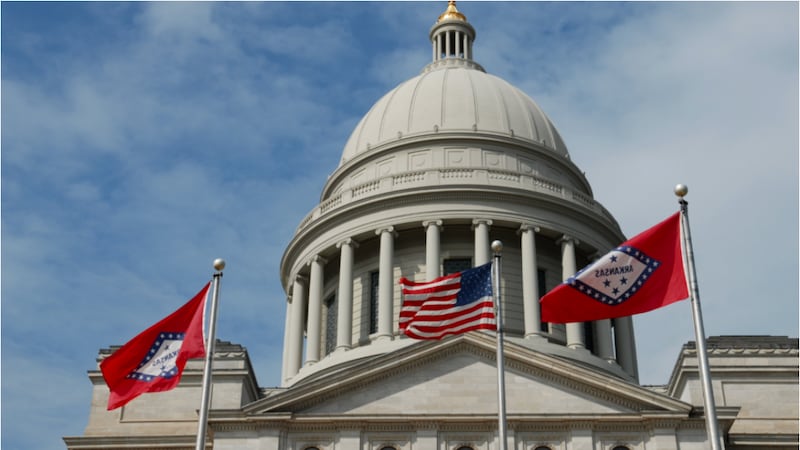 Published: May. 24, 2023 at 10:31 AM CDT
LITTLE ROCK, Ark. (AP) — A group of voters and a coalition of religious leaders asked a federal court on Tuesday to strike down Arkansas' 2021 U.S. House map as unconstitutional, saying it dilutes the influence of Black voters in the Little Rock area.
The lawsuit by three Pulaski County voters and the Christian Ministerial Alliance is the third that's been filed since 2021, challenging the Republican-led Legislature's decision to divide a portion of the Little Rock area among three House districts.
"The 2021 redistricting plan is but the latest effort by Arkansas officials to limit Black voters' access to representation and otherwise the political process," the lawsuit filed by the Legal Defense Fund said.
The lawsuit challenges the decision to move thousands of predominantly Black voters out of the 2nd District in central Arkansas by splitting up heavily Democratic Pulaski County, where Little Rock is located. The voters were split between the state's 1st and 4th congressional districts.
In October, a three-judge federal panel dismissed portions of a similar lawsuit challenging the new U.S. House map but allowed plaintiffs, in that case, to file an amended lawsuit with remaining claims that the new map violates the Constitution and the federal Voting Rights Act
"This latest suit simply regurgitates those same failed claims," Republican Attorney General Tim Griffin said in a statement. "I look forward to defeating these allegations in court for the second time."
Earlier this month, a Pulaski County judge dismissed the other lawsuit challenging the House map, ruling that the complaint should have been filed with the state Supreme Court.
Republicans hold all four of the state's U.S. House seats, and the 2nd District has been GOP-held since 2011. Republicans hold a majority of both chambers of the state Legislature, as well as all of Arkansas' statewide partisan offices.
Copyright 2023 The Associated Press. All rights reserved.