Summer just around the corner, make sure you don't leave your kids in the car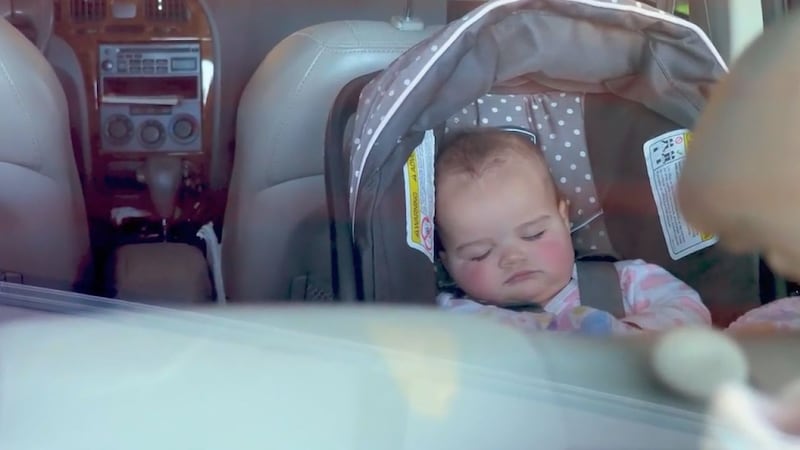 Published: May. 28, 2023 at 6:39 AM CDT
|
Updated: May. 28, 2023 at 8:07 AM CDT
SPRINGFIELD, Mo. (KY3) - Summer is just around the corner, and healthcare experts want to make sure you don't leave your kids in the hot car this season.
With school out and parents' routines being disrupted, it can be easier than one would think to leave their child in the back of the car. According to the National Weather Service, a car can heat up to 100 degrees in just 25 minutes in only 73-degree heat.
Becky Spain, director of Safe Kids Springfield, says that it can be dangerous to leave your child in the car even for just a few minutes since the inside of a car can rise 20 degrees in just 10 minutes.
"Today if it's 80 degrees and you leave your child in the car even just 10 minutes, it can be 100 degrees in the car. And you think that cracking the window would help, but it really doesn't. It doesn't make enough difference to keep our children safe," said Spain.
It's also much easier for children to overheat since they're smaller and their skin is thinner.
Spain says it's easy for a parent to forget their child in the backseat as routines are disrupted, especially in the summer. That's why it's important to leave yourself a reminder. One tip is to leave your purse or wallet in the backseat, so you have to get back there and see your child before you leave your car.
"Put something back there that you need when you get out of the car, a shoe, a purse, or put a teddy bear up front so that when you go to grab your purse, you see that teddy bear and that reminds you of the child in the backseat," said Spain.
Remember to check the backseat of your car and don't leave your children inside, especially since they can overheat so quickly.
To report a correction or typo, please email digitalnews@ky3.com
Copyright 2023 KY3. All rights reserved.