Detroit clerk who locked door before customers were shot will face trial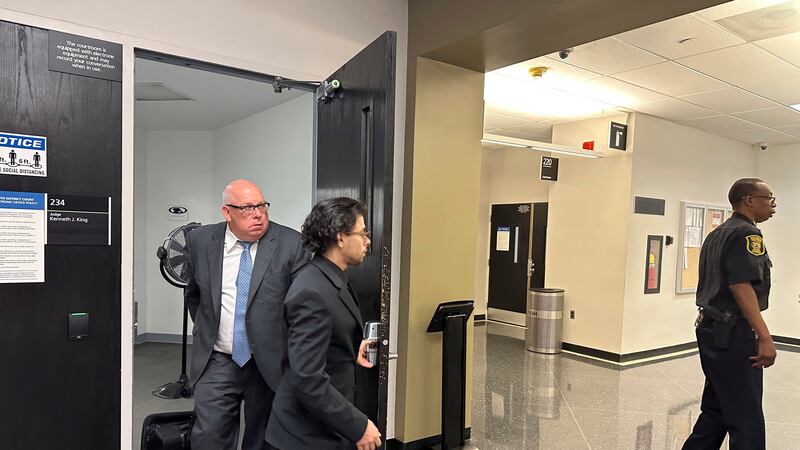 Published: Jun. 6, 2023 at 2:07 PM CDT
DETROIT (AP) — A judge on Tuesday ordered a Detroit gas station clerk to stand trial for involuntary manslaughter, saying his decision to lock the door and then taunt an angry customer contributed to the fatal shooting of a bystander.
Al-Hassan Aiyash "continued to pour gasoline on the fire," said Judge Kenneth King, who found enough evidence to move the case to trial.
Aiyash, 22, was working behind protective glass at 3 a.m. on May 6 when a customer's failed attempt to make a $3.80 electronic purchase turned into violence.
Video shows Samuel McCray repeatedly cursing and insisting he was going to leave the gas station with the items. Three more people entered before Aiyash pushed a button to lock the door, keeping the four inside.
The scene was volatile. Video shows McCray throwing a beverage against the security glass and demanding the door be opened. Two men who were subsequently shot testified that McCray threatened to shoot everyone.
"If not for the fact that he locked the door, none of this would have happened," the judge said of Aiyash's actions.
Aiyash finally unlocked the door just seconds before a third man, Greg Kelly, was shot and killed. Two others were wounded.
David Langston, his left arm in a sling, testified that he and Kelly simply wanted to buy cigarettes after a night of partying.
"'Hey, man, we got nothing to do with this. Don't shoot us,'" Langston recalled telling McCray. "I played dead so he would stop shooting."
Anthony Bowden said he had visited the gas station to get cash from an ATM. He entered court with a cane because of his gunshot wounds.
"I watched it build to an eight before the shooting started," Bowden replied when asked to rate the conflict on a scale of 10.
Defense attorney Ben Gonek acknowledged it was "detestable" for Aiyash to lock the door and trap customers. But he blamed the fatal shooting on a hot exchange of words between McCray and Kelly.
"There was nothing to indicate that Mr. Aiyash knew that Mr. McCray had a gun," Gonek said.
Separately, McCray is facing charges of murder and attempted murder.
___
Follow Ed White at http://twitter.com/edwritez
Copyright 2023 The Associated Press. All rights reserved.