Murder suspect claims victim tried to 'seduce' him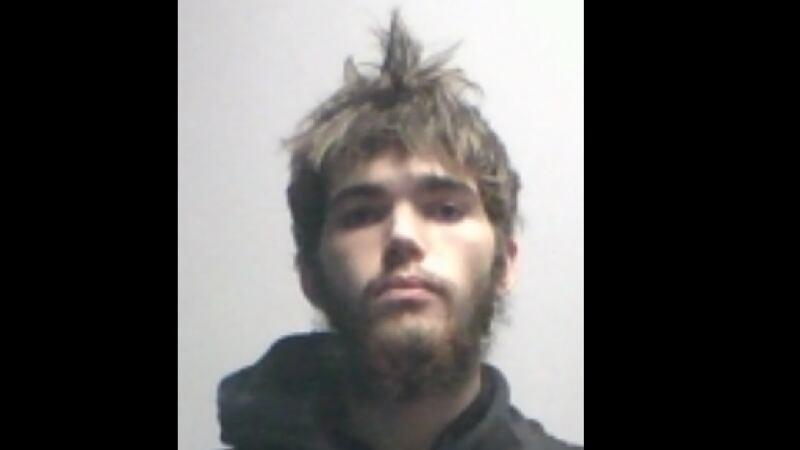 Published: Jun. 6, 2023 at 11:20 AM CDT
|
Updated: Jun. 6, 2023 at 5:02 PM CDT
INDEPENDENCE COUNTY, Ark. (KAIT) - A man accused of beating another man to death claims he was afraid the victim was trying to "seduce" him.
A judge found probable cause Monday, June 5, to charge Matthew Earl Speakman with one count of first-degree murder, theft of property, and felony possession of drug paraphernalia.
According to court documents, the 18-year-old Sulphur Rock man is accused of beating 49-year-old Jason Anderson to death on May 17.
After receiving a phone call from a "hysterical female," sheriff's deputies discovered Anderson's body in a bathtub at his home on West Wright Street, the affidavit stated.
"Upon removing the deceased from the bathtub, deputies located a hammer, hammer handle, and three large rocks within the bathtub," the court documents said.
Investigators also reported finding "bloody shoeprints on the floor of the living area coming from the bathroom area."
During their investigation, detectives learned that Anderson "had an encounter" with Speakman earlier that morning.
A deputy located Speakman in the Sulphur Rock area and noticed that his shoes appeared to "have the pattern of the bloody shoeprints found inside the residence of the deceased," the affidavit stated. During the stop, the deputy reported finding a "methamphetamine smoking device with residue" on Speakman.
After photographing the shoes, the deputy took him to the sheriff's office for a formal interview.
"Speakman stated the victim was nude, trying to seduce him into sex, and he found a hammer on the coffee table and struck him in the head at least four times and one time with a large set of rocks," the affidavit stated. "Speakman stated he struck the victim one time in the head in the living area, and the rest of the strikes took place after the victim crawled to the bathtub and was inside the bathtub."
Speakman told detectives "he was defending himself" but admitted that Anderson "stopped fighting against him after only a couple strikes with the hammer."
According to the court documents, Speakman claimed he was "in fear that [Anderson] would try to have sex with him anyways."
On Monday, June 5, a judge issued a warrant for Speakman's arrest and ordered him to be held on a $1 million bond.
Copyright 2023 KAIT. All rights reserved.