CNN head Chris Licht out at news network after brief, tumultuous tenure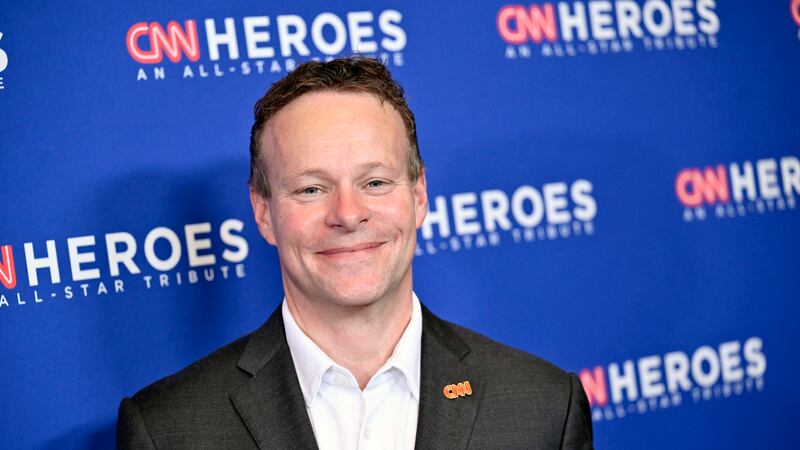 Published: Jun. 7, 2023 at 7:59 AM CDT
|
Updated: Jun. 7, 2023 at 5:45 PM CDT
NEW YORK (AP) — The chief executive CNN pushed out of a job on Wednesday faced mounting problems in his first year leading the struggling network: viewership and profits were declining, programming blunders were growing and the network's journalists were losing confidence by the day.
Chris Licht's very bad year culminated in a damning magazine profile last week, and just a few days later his tumultuous 13-month tenure was over.
Licht, 51, was informed of his ouster Wednesday morning, and it was announced to the staff at the daily editorial meeting -- the same place where Licht had said two days earlier that he would "fight like hell" to earn the trust of those around him.
The executive who hired and fired Licht — David Zaslav, the CEO of CNN parent company Warner Bros. Discovery — accepted some of the blame for the network's turmoil over the past year, and he appointed a four-person interim leadership team. Zaslav promised CNN staff a thorough search for Licht's replacement.
"This really caps a tumultuous year for CNN that has seen shrinking profits, programming mistakes and really low employee morale," CNN media reporter Oliver Darcy said on his own network Wednesday.
Licht had a mandate to focus on news and try to and make CNN more palatable to both sides of the country's political divide; Republicans had become increasingly suspicious of the network following repeated attacks by former President Donald Trump.
But some at the network saw the way that change was communicated as a repudiation of their past work. A live town hall interview with Trump last month drew widespread criticism, with the former president overwhelming moderator Kaitlan Collins with several misstatements, as a pro-Trump live audience cheered him on.
Earlier in the year, Licht revamped the network's morning show, but that proved unsuccessful and led to the firing of longtime personality Don Lemon. Efforts to build a new prime-time lineup moved slowly, with Collins only recently appointed to fill at 9 p.m. hour that had been without a permanent host since Chris Cuomo was fired in December 2021.
Licht oversaw layoffs last year following Zaslav's decision to shutter the CNN+ streaming service only weeks after it had started. There were other cutbacks: shows hosted by Lisa Ling and Stanley Tucci were axed, along with the "Reliable Sources" media program and its host, Brian Stelter.
Licht, who had produced MSNBC's "Morning Joe," CBS' morning news show and Stephen Colbert's late-night show, was appointed by Zaslav just over a year ago to replace an internally popular predecessor, Jeff Zucker. Zucker was fired for not revealing a consensual relationship with a fellow CNN executive.
Ultimately, the promotion from a show producer to leading an international news organization proved too steep a challenge.
Zaslav said in a memo to CNN staff members that the job "was never going to be easy, especially at a time of great disruption and transformation.
"Chris poured his heart and soul into it," he said. "He has a deep love for journalism and this business and that has been evident throughout his tenure. Unfortunately, things did not work out the way we had hoped — and ultimately that's on me."
Licht did not immediately return a message seeking comment.
A lengthy profile of Licht in Atlantic magazine that came out on Friday, titled "Inside the Meltdown at CNN," proved embarrassing and likely sealed his fate. Author Tim Alberta discussed how Licht's effort to reach viewers turned off by CNN's hostility to Trump had failed and damaged his standing with CNN journalists.
"Licht's theory of CNN — what had gone wrong, how to fix it, and why doing so could lift the entire industry — made a lot of sense," Alberta wrote. "The execution of that theory? Another story. Every move he made, big programming decisions and small tactical maneuvers alike, seemed to backfire."
In the piece, Licht talked about how some of CNN's COVID coverage had been high-strung and lost touch with the country, a criticism that angered many in the newsroom.
Ultimately, Alberta could not get Zaslav to agree to an on-the-record assessment of Licht's tenure, an ominous sign.
Some of CNN's chief anchors — Jake Tapper, Anderson Cooper and Erin Burnett — had privately expressed their reservations about Licht's leadership, according to a Wall Street Journal article that was posted Tuesday evening.
Meanwhile, viewers were disappearing, a decline exacerbated by the quickening trend of consumers cutting the cord from traditional cable. CNN's prime-time viewership of 494,000 in May was down 16% from April and was less than half of its closest news rival, MSNBC. It was down 25% from the average of 660,000 in May 2022.
CNN's profits have also been sinking. The network generated $892 million in profit in 2022, down from $1.08 billion in 2020, according to S&P Global Market Intelligence.
Zaslav appointed four current CNN executives — Amy Entelis, Virginia Moseley, Eric Sherling and David Leavy — to run the network while a search for a replacement is conducted. Leavy, a top Zaslav aide from Warner Bros. Discovery, was appointed chief operating officer last week to help shore up CNN's management.
"We are in good hands, allowing us to take the time we need to run a thoughtful and thorough search for a new leader," Zaslav said in the memo.
CNN also let go of two public relations executives on Wednesday — Kris Coratti Kelly and Matt Dornic.
___
This story has been updated to correct that CNN generated $892 million in profit in 2022, not $892,000.
Copyright 2023 The Associated Press. All rights reserved.