Free Missouri Educator Certification testing starts in June in effort to fix shortages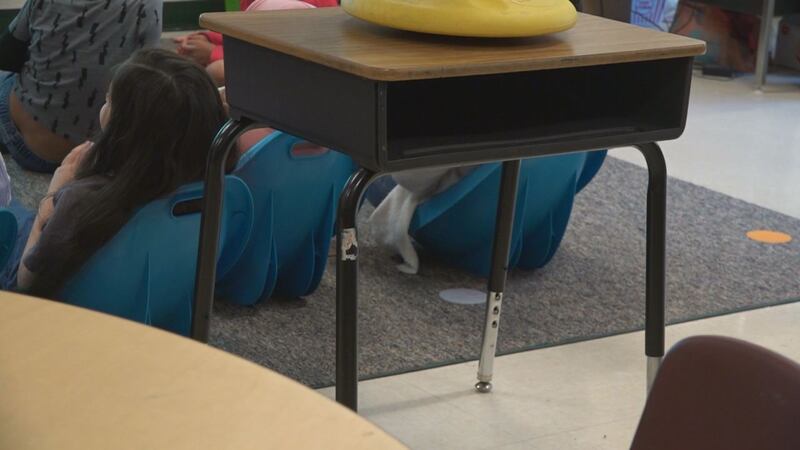 Published: Jun. 6, 2023 at 9:36 PM CDT
SPRINGFIELD, Mo. (KY3) - Missouri is working to get more teachers into the classroom, and a critical test they must take to qualify to teach specific courses will be free.
The Department of Elementary and Secondary Education (DESE) announced that it will use $500,000 in remaining funds from the second round of Elementary and Secondary School Emergency Relief (ESSER II) dollars to pay the fee for educator certification tests in the coming months.
Individuals may register for any Missouri Content Assessment (MoCA), Missouri General Education Assessment (MoGEA), or the Paraprofessional exam at no cost until the state funds are spent until September 30.
"Teachers are the number one school-related factor in the quality of student learning," said Dr. Paul Katnik, Assistant Commissioner in DESE's Office of Educator Quality. "This is why the state must do all it can to make sure each Missouri student has a high-quality teacher. Using relief funds to assist with the cost of teacher candidates taking their exit assessment is a step towards expanding the supply of excellent teachers for our schools, which is a critical goal of DESE's teacher recruitment and retention efforts."
"It definitely was a weight off my shoulders because I've been putting off this test for probably six months now," said Molly Taff, Missouri Educator. "By making it free, it really gives me that option where I could expand my knowledge on all the different areas of teaching, and I'm really excited about that."
Molly Taff is a Missouri educator who wants to be certified in physical education. She says now she can because the financial burden is lifted.
"I think that they're trying to address the issue of getting more people into education, and I think this will certainly help," said Laura Mullins, President of the Missouri National Education Association.
Mullins says the teaching shortage hasn't recovered from the pandemic, and she hopes this will help.
"I've seen a lot of other states lower their standards, and this is a better way of, of getting to qualified candidates," said Mullins. "The test can be costly, and I really do think it'll benefit those new educators that are graduating or have graduated the spring."
Teacher candidates will be limited to three concurrent free registrations per person. Individuals have up to one year from the date of registration to take the certification test.
To report a correction or typo, please email digitalnews@ky3.com
Copyright 2023 KY3. All rights reserved.