New version of 'The Wiz' will be led by Wayne Brady and Alan Mingo Jr. sharing the title role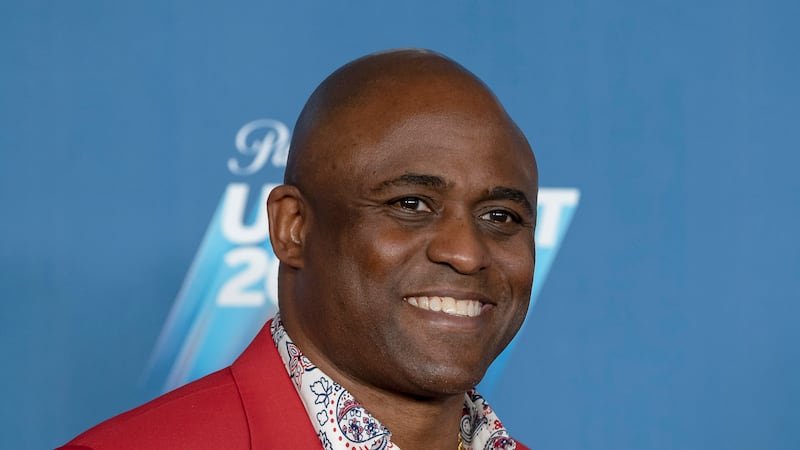 Published: Jun. 7, 2023 at 9:20 AM CDT
NEW YORK (AP) — Two men who stepped into 6-inch heels for "Kinky Boots" on Broadway will play the title character behind the curtain when "The Wiz" tours the U.S. starting this fall and lands on Broadway in 2024 — Wayne Brady and Alan Mingo Jr.
"Me and Wayne go way back to where we were friends in Los Angeles as actors," says Minho. "So what better way to share a gig with your friends?" Adds Brady: "It's a dream. It truly is a dream."
Brady will star as the Wiz in San Francisco from Jan. 16-Feb. 11 at the Golden Gate Theatre, and in Los Angeles from Feb. 13–March 3, before hitting Broadway in spring 2024.
Mingo will play the Wiz in the remaining cities of the national tour, starting with the launch in Baltimore and including Cleveland; Washington, D.C.; Pittsburgh; Charlotte, North Carolina; Atlanta; Greenville, South Carolina; Chicago; Des Moines, Iowa; Tempe, Arizona and San Diego.
The two actors were last on Broadway in "Kinky Boots" playing Lola. Brady handed the role to Mingo and "now I'll go on the road and then hand him the baton," says Mingo.
"The Wiz" was one of two shows that a young Brady always dreamed of one day performing in. "I always wanted to be in 'The Wiz.' I always wanted to be in 'Dreamgirls.' Those were two of the classics that, as a kid, were kind of the North Star of theater. It was like, 'Hey, if you can be in one of these shows, then that means that you've made it.'"
The cast will also include Kyle Ramar Freeman as the Lion, Phillip Johnson Richardson as the Tin Man and Avery Wilson as the Scarecrow. Schele Williams will be directing, saying she hopes the show becomes a "touchstone for a new generation."
The show is adapted from "The Wonderful Wizard of Oz" by L. Frank Baum, with a book by William F. Brown, and music and lyrics by Charlie Smalls.
"The Wiz" opened on Broadway in 1975 and won seven Tonys, including best musical. It has such classic songs as "What Would I Do If I Could Feel" and "Ease On Down the Road."
A 1978 movie version of "The Wiz" starred Diana Ross, Lena Horne and Richard Pryor as the Wiz. Michael Jackson co-starred as the Scarecrow, with Nipsey Russell as the Tin Man and Ted Ross as the Lion. NBC televised a live version in 2015 with Queen Latifah, Ne-Yo and David Alan Grier.
Both Brady and Mingo say the show — featuring Black actors front and center — has a new resonance as it eases on down the road over the coming months.
"I think of all these people of color on this stage telling the story of a young woman who's lost and looking for something. She's disenfranchised and she happens to meet three other young people who are all looking for something and they can't get the answers from the older people around them because the world is in chaos. She has to step up to the plate and find her way — absolutely now is the time."
Mingo, who was in the original runs of "Rent" and "The Little Mermaid," said "The Wiz" had an important part in inspiring his career.
"It sparked me to get into this business," he says. "I love to share our art with a new set of audiences. Hopefully they'll turn into wonderful patrons, if not turn to the arts themselves."
The original Broadway production featured Stephanie Mills as Dorothy, Dee Dee Bridgewater as good witch Glinda and Andre De Shields as the Wiz.
Brady, who won a Primetime Emmy Award with "Whose Line Is It Anyway?" says he'll pitch his Wiz somewhere between Prior and De Shields.
"I already know that I've got two places that I can pull from for inspiration. I loved Richard's dark turn and I loved Andre's star turn and his panache and all the grandiosity," he says. "So I think somewhere in the middle will I lay my guy. I think I can bring a certain charm and light to it."
___
Mark Kennedy is at http://twitter.com/KennedyTwits
Copyright 2023 The Associated Press. All rights reserved.