White woman who fatally shot Black neighbor arrested in Florida
Published: Jun. 7, 2023 at 3:11 AM CDT
|
Updated: Jun. 7, 2023 at 6:20 PM CDT
OCALA, Fla. (AP) — A woman accused of shooting and killing a mother in front of her kids last week in a shocking end to an ongoing feud between neighbors has been arrested.
Susan Louise Lorincz, 58, who is white, was charged with manslaughter with a firearm, culpable negligence, battery and two counts of assault in the death of Ajike Owens, a Black mother of four, Sheriff Billy Woods said in a statement.
Authorities came under pressure Tuesday to arrest and charge Lorincz, who fired the gun and killed Owens in a case that has put Florida's divisive stand your ground law back into the spotlight.
In a video posted on Facebook late Tuesday night, the sheriff said this was not a stand your ground case but "simply a killing."
"Now many of you were struggling to understand why there was not an immediate arrest," the sheriff said. "The laws here in the state of Florida are clear. Now I may not like them. I may not agree with them. But however, those laws I will follow."
The video shared by the sheriff's office shows two detectives and a deputy leading Lorincz down a hallway with her hands behind her back.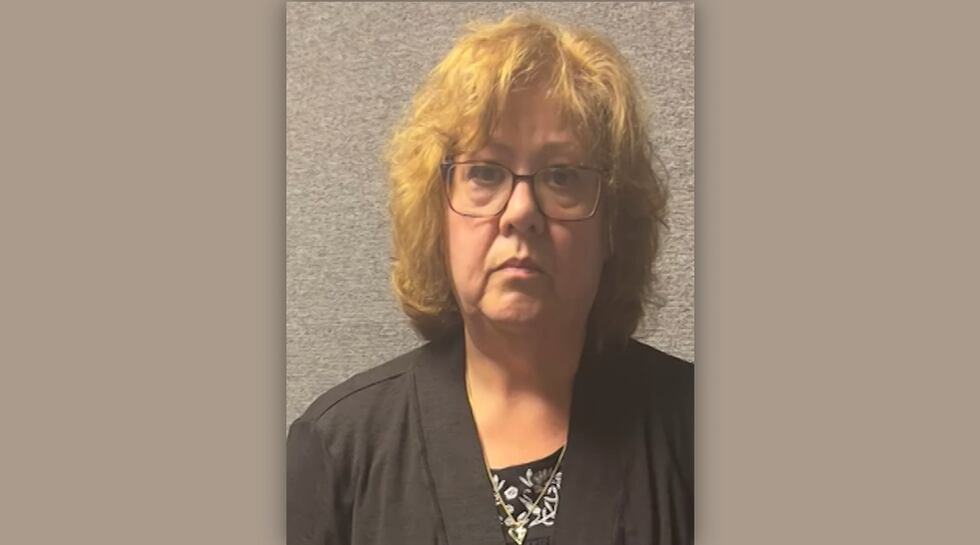 Jail records show she was booked, but did not list a lawyer who could speak on her behalf. Lorincz did not attend the first court hearing on Wednesday since she's undergoing medical testing, sheriff's officials said in a statement.
During a news conference at New St. John Missionary Baptist Church on Wednesday afternoon, the victim's family, friends and community leaders joined civil rights attorney Ben Crump in thanking the sheriff for making the arrest, while calling for justice for Owens.
"This is not a difficult case," Crump said. He called on the state attorney's office to "zealously prosecute" the shooter.
Crump, along with Owens's mother and multiple neighbors noted during the news conference that the "feud" the sheriff spoke of was between Lorincz and neighborhood children, who often played in a lot outside her home. Neighbors said Lorincz frequently called the children vile names and antagonized them.
That was the case on Friday night, they said. Sheriff's deputies responded to a trespassing call and found Owens with gunshot wounds.
Before the confrontation, Lorincz had been yelling racial slurs at the children, according to a statement from Crump.
The neighborhood of single-story duplexes and quadruplexes is in the rolling hills outside of Ocala. The area is known for its thoroughbred horse farms, which surround the working-class neighborhood.
Lorincz told investigators that she acted in self-defense, and that Owens, 35, had been trying to break down her door before she fired the gun, the sheriff said. She also told them that Owens had come after her in the past, and had previously attacked her.
Sheriff Woods said the investigation, which included eyewitness statements, established that Lorincz's actions were not justifiable under Florida law.
Earlier the sheriff had said that because of the stand your ground law he couldn't make an arrest unless he could prove the shooter did not act in self-defense.
According to the sheriff's account, Owens was shot moments after going to Lorincz's apartment because she had yelled at Owens' children as they played outside. He said Lorincz had thrown a pair of skates that hit one of the children.
The sheriff's office hasn't confirmed there were slurs uttered or said whether race was a factor in the shooting.
Owens' mother, Pamela Dias, said Wednesday that her two young grandsons, ages 12 and 9, are dealing with feelings of guilt — because they were with their mom outside Lorincz's house that evening, and saw her get shot.
"Our 12-year-old blames himself for the death of his mother because he couldn't save her. He couldn't give her CPR," Dias said.
Hours before Tuesday's arrest, some three dozen protesters, most of them Black, gathered outside the Marion County Judicial Center, demanding the shooter's arrest. The chief prosecutor, State Attorney William Gladson, met with them and urged patience while the investigation continued.
"If we are going to make a case we need as much time and as much evidence as possible," Gladson said. "I don't want to compromise any criminal investigation."
In a statement late Tuesday, Crump said while Owens' family is "relieved" that an arrest has been made, they remain concerned it has taken this long because "archaic laws like Stand Your Ground exist" Crump also represented the family of Trayvon Martin who was fatally shot by George Zimmerman in central Florida in 2012.
Lauren Smith, 40, lives across the street from where the shooting happened. She was on her porch that day and saw one of Owens' young sons pacing, and yelling, "They shot my mama, they shot my mama."
She ran toward the house, and started chest compressions until a rescue crew arrived. She said there wasn't an altercation and that Owens didn't have a weapon.
"She was angry all the time that the children were playing out there," Smith said. "She would say nasty things to them. Just nasty." Smith, who is white, described the neighborhood is family friendly.
The sheriff said that since January 2021, deputies responded at least a half-dozen calls in connection with what police described as feuding between Owens and Lorincz.
"There was a lot of aggressiveness from both of them, back and forth," the sheriff said Lorincz told investigators. "Whether it be banging on the doors, banging on the walls and threats being made. And then at that moment is when Ms. Owens was shot through the door."
Stand your ground cases are deemed justifiable five times more frequently when a white shooter kills a Black victim, according to Angela Ferrell-Zabala, executive director of Moms Demand Action for Gun Sense in America.
In 2017, Florida lawmakers shifted the burden of proof from a person claiming self-defense to prosecutors. Before the change in law, prosecutors could charge someone with a shooting, and then defense attorneys would have to present an affirmative defense for why their client shouldn't be convicted. Now authorities must rule out self-defense before bringing charges.
Stand your ground and "castle doctrine" cases — which allow residents to defend themselves either by law or court precedent when threatened — have sparked outrage amid a spate of shootings across the country.
In April, 84-year-old Andrew Lester, a white man, shot and injured 16-year-old Ralph Yarl, a Black teenager who rang his doorbell in Kansas City. Yarl mistakenly went to the wrong house to pick up his younger siblings. Lester faces criminal charges. At trial, he may argue that he thought someone was trying to break into his house.
Missouri and Florida are among about 30 states that have stand your ground laws.
The most well-known examples of the stand your ground argument came up in the trial of George Zimmerman, who fatally shot Trayvon Martin in 2012.
Owens' mother said she will now raise her four young grandchildren.
"I pray that God gives me the strength, the wisdom and the ability to raise these children as our daughter would have us to do," Dias said, of receiving childcare help from family and friends. "I thank God that I don't have to do it alone."
___
Frisaro reported from Fort Lauderdale.
Copyright 2023 The Associated Press. All rights reserved.