Last riverboat of the season docks in Cape Girardeau
Published: Jun. 9, 2023 at 11:45 AM CDT
|
Updated: Sep. 22, 2023 at 11:25 AM CDT
CAPE GIRARDEAU, Mo. (KFVS) - The last riverboat of the season is docked in downtown Cape Girardeau.
You can see the American Queen on Friday, Sep. 22 from 12 p.m. to 6 p.m.
Watch more Drone12 video here.
According to Visit Cape, American Heritage canceled the rest of their dockings for July 29, August 18, September 7 and September 27.
Visit Cape said the docking dates and times can change last minute. Check the schedule online here.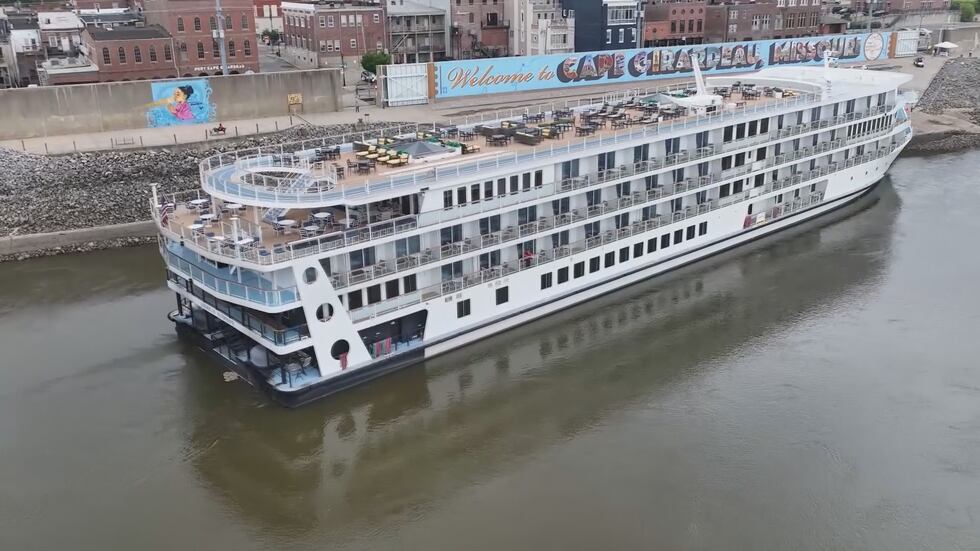 Due to security concerns, public tours of the riverboats are not available.
Ticket information for the American Heritage, the American Splendor, the American Melody and the American Symphony is available at AmericanCruiseLines.com, or at 800-460-4518.
For the American Queen, the American Duchess and the American Countess, you can visit AmericanQueenSteamboatCompany.com or call 888-749-5280.
Copyright 2023 KFVS. All rights reserved.