Interactive online map now shows Missouri families where children can get free meals this summer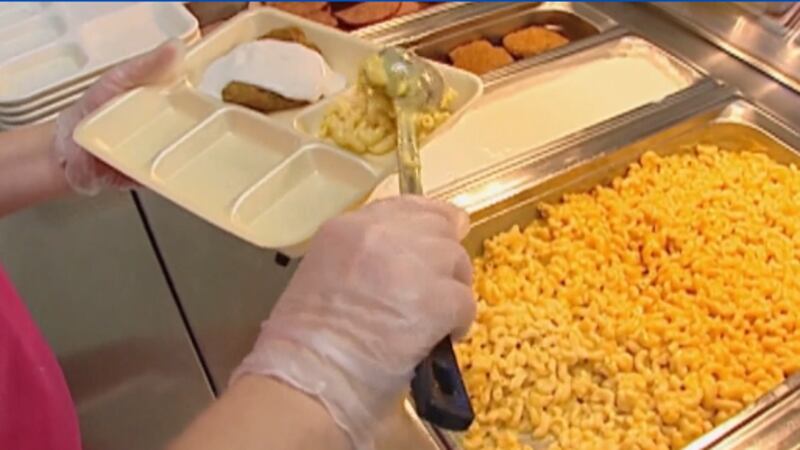 Published: Jun. 21, 2023 at 6:10 PM CDT
|
Updated: Jun. 21, 2023 at 7:27 PM CDT
SPRINGFIELD, Mo. (KY3) - The state of Missouri now has an online map available where families can see where their children can receive free meals this summer. It comes when free or reduced-price meals at school are not available, but these meals are open to those ages 18 and under.
The Missouri Department of Health and Senior Services has been offering the Summer Food Service Program for many years, but only now does its website offers a statewide map showing the free meals' locations.
The map and more information about the Summer Food Service Program can be found at health.mo.gov/sfsp. For families without access to the internet, summer meal sites in the area can also be found by texting the phrase "Summer Meals" to the text number 914-342-7744.
The U.S. Department of Agriculture provides funding for the Summer Food Service Program.
More information about the Summer Food Service Program is available online at health.mo.gov/sfsp or by telephone at 888-435-1464 (toll-free). Individuals who are deaf, hard of hearing, or have a speech disability can dial 711 or 1-800-735-2966.
"The online interactive map allows you to take your mouse and click the push pins on the map to tell you what the address is," said DHSS Health Program Coordinator Tanya Harvey. "Children can come and get a free meal. You don't have to sign in. You don't have to qualify. Anyone can attend."
The map locators not only give the address where the free meals are available but also tell you the days of the week, the start times, and what types of meals are offered (breakfast, lunch, supper, etc.) Many programs are located at schools holding summer classes, but others, like the Boys and Girls Club of Springfield, are also eligible for government funding.
"At least half of our kids have to qualify for free or reduced lunch for us to be a summer open site," explained Jeff Long, the Boys and Girls Club Director of Safety and Compliance. "We purchase the food, turn in our claims to the government, and then we get reimbursed. Honestly, we would really not be able to do a food program without it."
The Boys and Girls Club of Springfield has free meals at five locations, including two at schools and three stand-alone facilities.
Marcus Buechler serves food to youngsters at the Boys and Girls Club Musgrave Unit after growing up as a member there.
"They really helped me through some rough patches in my life," he said. "They've been like a second family."
And as someone who's now giving back, he knows how important the free meals are to the children.
"There aren't a lot of kids who'll be able to go home and have a hot meal," Buechler said. "So being able to give them one is something we take pride in."
The Salvation Army is another member of the Summer Food Program, in addition to the many other food services they offer, from a free pantry to daily free meals for adults and seniors.
Their children's program also feeds those youngsters attending their day camps during the summer. But they understand the bigger need it's addressing as well.
"We know here in the Ozarks at least 1-in-5 children are facing food insecurity," said Chris Brumett, the Salvation Army's Social Services Director. "With school being out, they may be going hungry and missing meals. But with this map, they can find a location close to their home."
And even if you're not a summer school student or a Boys and Girls Club member, it doesn't matter.
"If any kid lives in a neighborhood around one of our clubs, we can feed them too," Long said.
To report a correction or typo, please email digitalnews@ky3.com
Copyright 2023 KY3. All rights reserved.