Springfield Police Department warning gun owners to not leave their guns in cars unattended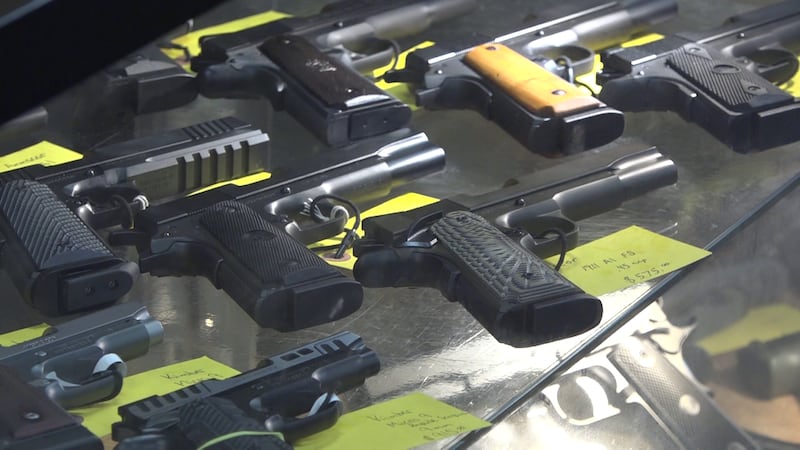 Published: Jul. 2, 2023 at 6:23 AM CDT
|
Updated: Jul. 2, 2023 at 7:45 AM CDT
SPRINGFIELD, Mo. (KY3) - Springfield Police Department is warning gun owners not to leave their guns unattended in cars.
While many gun owners may leave their guns under their seats, in their glove box, or in the center console while they run inside, Cris Swaters, Public Affairs Officer for the Springfield Police Department, says this isn't a good idea.
"You don't want to leave it in your car unattended, whether it's the glove box, the center console, or underneath the front seat. Those are common places where if someone breaks into your vehicle, they're going to look to find things of value. And if you have a firearm in your car that's unattended, they will take the opportunity to steal that," said Swaters.
According to SPD, 180 handguns were stolen from vehicles in 2022 alone. While that is a crime, SPD also warns that those stolen guns can be used for nefarious purposes.
"Those stolen firearms are very commonly used in secondary crimes throughout the community. So the best advice that we can give a legal gun owner is to be a responsible gun owner and secure your firearm when it's not on your person, or it's not in use," said Swaters.
SPD recommends not leaving your gun in your vehicle, but if you have to, there are safes and other options. You can check with your local retailer to see what's available.
The best place for your firearm, if it's not on your person, is at home, locked up safely where only you can access it, said Swaters.
"Some of the best things that you can do is to have a gun safe or a gun locker that that only you can access or only the gun owners in the home who should have access to it that they can access. There are also gun locks that you can purchase that can make the gun inoperable to someone other than yourself," said Swaters.
If you're a safe gun owner, ensure you don't leave your gun in your car unattended for thieves to grab.
To report a correction or typo, please email digitalnews@ky3.com
Copyright 2023 KY3. All rights reserved.