How to care for your plants in the summer heat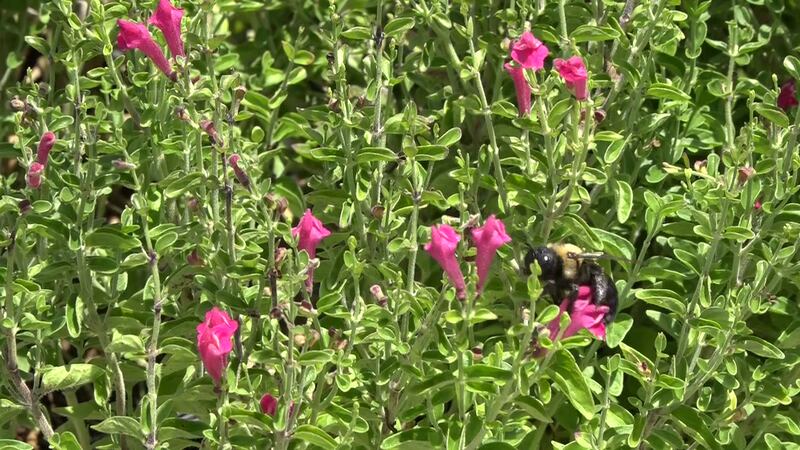 Published: Jul. 9, 2023 at 6:18 AM CDT
|
Updated: Jul. 9, 2023 at 9:17 AM CDT
SPRINGFIELD, Mo. (KY3) - Summer is in full swing, and you may notice your plants drooping a bit in the summer heat. It's important to make sure you're taking good care of your plants as the temperatures rise.
Kay Frazier, general manager for Carson's Nurseries in Springfield, says that you should be watering on a twice-a-week schedule unless your plant is potted.
"Twice a week watering is good when the temperatures are above 85 degrees. Container planting? Yes, you almost have to do that every day because you're using a mixed media and that that tends to dry out really quickly," said Frazier.
You also should expect caring for your plants in the summer to take some work, especially if you planted them this year.
"We tell them to ignore using lawn sprinklers don't count on rain, just got to get out there and hand water. After the first year, they're in good enough shape, it should be self-sufficient unless we have a drought like we did last year," said Frazier.
Make sure you're watering your plants on the soil and roots, not on the plant. That could damage your landscaping.
"Most important thing is a water goes on the ground, not on the plants. So you want that water, it'll be directed towards right the roots take up the moisture. When you start hitting a hot plant with cold water sometimes you can create a lot of fungus problems," said Frazier.
It's also not a good time to be planting plants that aren't potted according to Frazier. Trees and burlap-wrapped plants often take more water.
Remember to check your city's watering rules as well, many cities ask different houses to water on different days to conserve water in the summer months.
To report a correction or typo, please email digitalnews@ky3.com
Copyright 2023 KY3. All rights reserved.