Farmers thankful for rain, some areas in need of more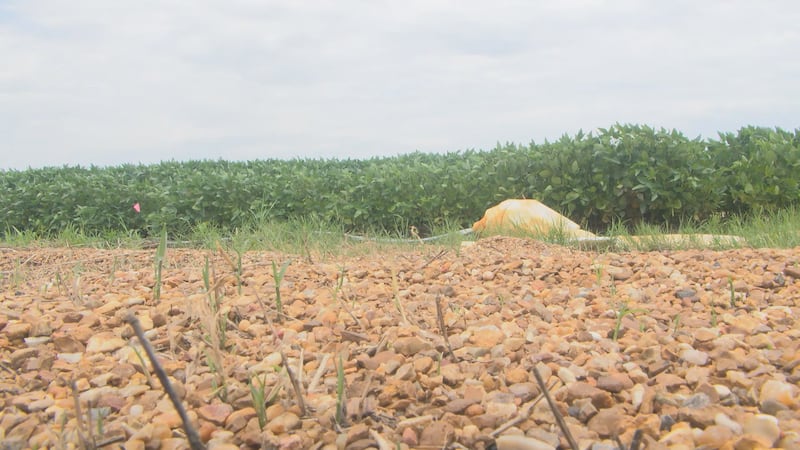 Published: Jul. 18, 2023 at 5:43 PM CDT
POCAHONTAS, Ark. (KAIT) - Parts of Northeast Arkansas received a decent amount of rain over the last two weeks.
Farmers across the area say they are thankful for the rain, but some say more is needed to return to normal.
"We don't really feel like we're out of the woods yet," Randolph County Farmer Chris Fort said. "The grass is growing and the cattle are grazing pretty good now, but as far as our hay crop we're still not growing like we had hoped for."
Fort explained his farm would need more rain soon to help with his hay production.
"Seems like we were in that perfect little spot. It seemed like it would go around us, or it would horseshoe, and we'd be in the lull where there wasn't none," Fort added. "We have gotten probably three to four inches. I would say closer to the three mark. We could use another three to four inches to get this hay moving before this next cutting,"
Fort said compared to this time last year, he's thankful for any rain he receives.
Copyright 2023 KAIT. All rights reserved.