SCAM ALERT: Howell County Sheriff's Office warns of kidnapping scam calls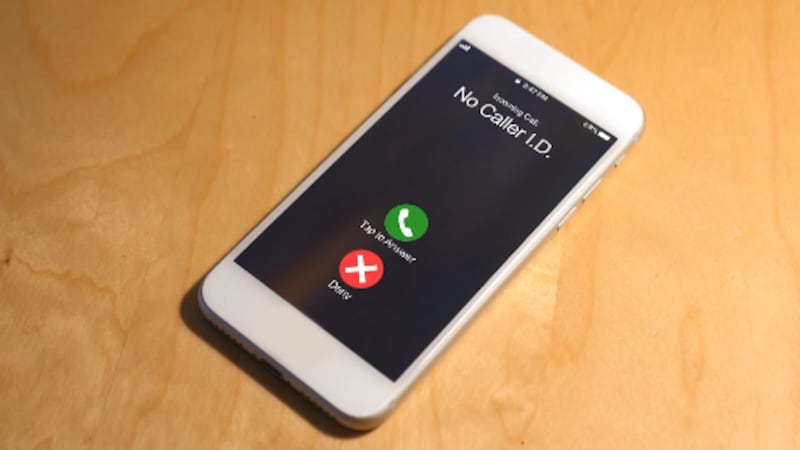 Published: Jul. 24, 2023 at 6:36 PM CDT
WEST PLAINS, Mo. (KY3) - By now we should all know that fraudulent schemes can be lurking anywhere whether we're looking to purchase Taylor Swift concert tickets or buy hay. House damaged by a storm?
There are scammers operating out there who'll take advantage of your compromised situation. Looking for a student loan or a great vacation rate? Watch out for unsavory characters who'll convince you they're legit.
Over the weekend the Howell County Sheriff's Office put out an alert about the latest scam in its area.
"People were getting calls saying that their loved one had been kidnapped and that for a small fee, they would release that loved one," said Glenda Zook, the Howell County Dispatch Lead Supervisor. "The thing is once they get a small fee out of you they won't stop calling."
Oftentimes that ransom they're asking for is in the form of a gift card because it's easier for them to cash. And while that in itself should be a red flag as to the legitimacy of the phone call, people are still taken in by the scam.
"With something like this it's the emotion that catches people off-guard," explained Pamela Hernandez, the Springfield Regional Director of the Better Business Bureau. "It's so easy to get involved in a scam when emotions are running high like that."
This tactic is certainly nothing new as it's just the latest in what are called "emergency" or "grandparent" scams. That's when callers impersonate other family members or law enforcement and claim there's a crisis situation that requires you to immediately pay up.
"These people are aggressive," Zook said. "They'll try to keep you on the phone and threaten or intimidate you. But if you have a gut feeling that something's wrong, go with your gut."
Oftentimes real phone numbers will show up on your screen to make you think it's law enforcement or a loved one calling you.
"They're good," Zook pointed out. "They have managed to spoof our office number, so when they call you it actually looks like the Howell County Sheriff's Office is contacting you. On top of that they may also use the name of someone who actually works in our office. But I can't reiterate enough that no law enforcement is gong to call you if they've got an arrest warrant. They're going to come knock on your door. And no law enforcement agency is going to collect money off of gift cards."
And don't be surprised if the scammers have personal information about you.
"A lot of times these scammers are getting information off social media profiles that are public," Hernandez said. "So locking down and making your social media profile private is very helpful."
While senior citizens tended to be the main targets for a while, Zook said the scams are starting to be more pervasive in all demographics and that the amount of money taken is wide-ranging.
"Anywhere from $100 to over $20,000," she said. "And lately we've also had people on our sex offender list who've contacted us about getting calls to pay money. The sex offender registry is public knowledge, and the scammers are getting that information and calling the offenders who are actually compliant and doing everything they're supposed to do and following the law. But they're getting calls from these people telling them they've done something wrong and need to pay money over the phone or they'll get another charge added to their record."
While officials say you should always pause and verify before you react to what the caller is saying, sometimes that's not possible as in the case of a possible kidnapping. You're being pressured to react quickly and come up with money in a short time frame.
"My advice is most of us can text and be on a phone call at the same time," Zook said. "So reach out by text and ask for help from another family member. Get them to text that loved one and see if they're alright. But that's why their scare tactics and intimidation can make it harder for people to make the right decisions."
Also make sure you call law enforcement or the Attorney General's office with as much information as you can because while only a small percentage of phone scammers get caught, every time you see an incoming call on your phone with an identification that warns you it's a likely scam, that's because someone has reported that number as a source of a scam.
"The more reports, the better," Hernandez said. "That's what helps us better protect our community."
"We have noticed that when they work an area like this one in Howell County, they will work it mercilessly for 2-3 days and switch up their scams," Zook said.
Anyone wishing to file a complaint with the Missouri Attorney General's Office can go to "www.ago.mo.gov" or call 1-800-392-8222.
You can contact the Howell County Sheriff's Office at 417-256-2544.
To report a correction or typo, please email digitalnews@ky3.com
Copyright 2023 KY3. All rights reserved.